A Free Download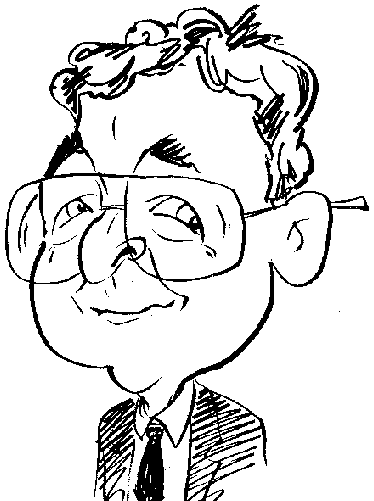 Review controls
Apps stores are becoming a popular means of supplying software. Nero has entered this particular market sector with some free-to-download software.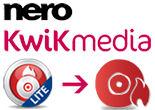 A popular expression claims that "there is no such thing as a free lunch". Nero obviously does not adhere to this belief as it launches its Kwik Media software. Described as an all-in-one media manager, this software can be downloaded free-of-charge from the Nero website (www.nero.com).
Once installed, the Kwik Media's opening interface divides its media manager functionality into four main categories. These categories are entitled Media Library, Burn & Copy Disc, Be Creative and Enjoy Your Media. Each category contains a number of options enabling the user to tackle various tasks relating to their media.
When creating your media library, an automatic search will be carried out of the standard default folders used to store music, photos and videos. Additional folders can be selected for searching with the content integrated into the existing library. This content will then be divided into the three different formats, Options will be available to apply filters, including a favourites listing, for viewing content which is displayed using thumbnail representations of each item. A slider bar can be used to adjust the size used by the thumbnails. Buttons allow you to quickly switch between your music, photo or vide media.
When viewing photos you can create a particular album with an appropriate title. Images can be added individually or by folder using drag & drop. There is also an option to include the photos in a slideshow. You can either accept the default setting which will be run at the press of a button or decide to take matters in your own hands by selecting from a range of choice. Kwik Media contains a number of themes which use different backdrops against which your photos will be displayed. You can add your own titles with opening and any closing credits, select the default or your own choice of background music plus adjust the duration of the slideshow.
As well as using your images in albums or slideshows you can carry out some basic editing. There are options for exposure and colour to be adjusted automatically plus the usual red eye removal option. Slider bars are available to manually adjust settings that include brightness, saturation, backlight and colour temperature plus straighten the appearance of an image. A number of effects can then be applied to each image. These effects are fairly basic and include sepia, greyscale, antique and glow.
As with the photos, you can list both your music and videos using various filters. Playlists can be created by simply dragging & dropping the appropriate files onto the appropriate playlist. Built in players allow you to play both your videos and music tracks. In both cases there are options to speed up forwards and backwards plus repeat content. Nero claims that the video play is smart enough to handle all popular formats of video files and I have no reason to doubt this claims as the player was able to handle the selection of files I had available and this did include Blu-ray movies.
Using Nero's Move It software, which is built into the Kwik Media software, you can transfer content, whether music, video or photos, to various mobile devices. You can sync music playlists between iTunes and Android mobile phones. There are also options to post content to .the Internet plus burn a music, video or data disk and make a copy of unprotected disks.
So why is Nero giving away this media management and disk burning application? Actually Nero is hoping that users will then be tempted to download addition add-on features some of which will incur a charge – so maybe there was a grain of truth in my initial comment. At the time of writing the Nero UK Apps Store is fairly bare of content – facial recognition being one of the few apps currently available at a cost of 0.99p.
Nero Kwik Media is well worth checking out. System requirements call for a 2GHz processor with 512MB of RAM, 1GB of available hard disk space, support for DirectX 9.0 running Windows XP (SP3) and later.