Corel 3 User Family Pack for CorelDRAW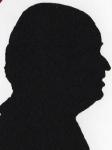 While some software is now purely a licence to use for a period of time, most is still sold as yours for life. However more and more families have more than one computer so multi installation packs now have a bigger place.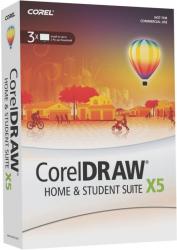 click image to enlarge
Corel have always been innovators, in the early days when software came on floppy discs they bundled extra floppies with clip art. When CD's first came in they gave a CD player and of course their CD was crammed full.
So now it is no surprise that Corel are one of the first to allow you to install special versions of their software on up to three machines. Here I am looking at their first product CorelDRAW Home and Student Suite X5 (version 15).
For the recommended installation you will need around 4.5GB of hard disc space and on my Windows 7 system it took 4386MB of hard disc space and took 25 minutes to complete. You can do a minimum install at something just less than 1GB of hard disc space.
It will still run on Windows XP but you will need at least 1GB of RAM so as I do not have an XP system with that RAM it had to go on my Vista system or Windows 7, there are versions for both 32 and 64bit operating systems.
It's getting on for a year since my first look at CorelDRAW X5 the only real difference between this and the 'retail' version is that the manual (320 pages of it) is in PDF format whereas the 'retail' version has a solid manual.
The only other difference I noticed is that at the top of the screen it says CorelDRAW X5 (not for commercial use).
So briefly 'What's New' in version X5. Colour can be set to CMYK or RGB down to separate documents. There are a number of new drawing tools including a Segment Dimension, Object Coordinator a B-Spline tool, also new is an improved Mesh fill tool, Transparency is also improved and Smooth Mesh Colour allows transitions to retain rich colours and not look untrue.
The Curve tool now allows you to hide the bounding box so less swearing when you click the wrong bit. The new Pixel view allows you to create a drawing in actual pixels so no nasty surprises. The rectangle tool allows you to select the corner type, rounded, chamfered or scalloped.
The Objects Docker now allows you to select the items you use most regularly in the place you want to find them easily. Windows Touch Support is now integrated and indeed the PC I used had this so I was really able to take advantage as certain things are easier by touch than mouse. In fact Corel had this ready befor Windows 7 was launched.
Photo effects are improved with Vibrance allowing you to balance colour and when producing an image for greyscale you can remove saturation so it prints better. One new feature allows you to lock toolbars so they do not move around.
Of course you still get extras 1300 clipart images, 14 design templates and over 140 OpenType fonts to mention just three things. For the beginner there are video tutorials to get you moving quickly over two hours worth in total.
So this version allows you to install the software on up to three PC's at one time so perfect for home and college use.
CorelDRAW 15 Home & Student Suite X5 is available from the link below for £89 a real bargain.
http://www.amazon.co.uk/gp/product/B003X2HKSC?ie=UTF8&tag=gadge0a-21&linkCode=as2&camp=1634
http://www.corel.com/servlet/Satellite/gb/en/Product/1149282603171