Nero Video Premium HD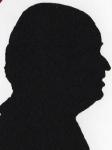 Review controls
This is described as the 'Ultimate HD Video Editing Solution' some will purchase it just for the codec that allows you to play Blu-ray movies on your Blu-ray drive in your PC or Notebook as without something like this you cannot.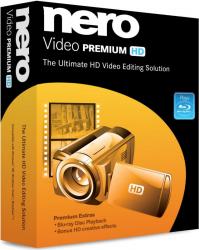 click image to enlarge
However there is far more to this product than that feature – as nice as it is – you really can put together a movie and add soundtracks etc and then burn your output to a vast range of optical media, however you will need time.
Starting with the 27 minutes to complete the installation - on a reasonably fast notebook – this comes in two parts with a reboot after the nine pieces of Microsoft software installed taking .5GB of space, next the Nero install starts however be patient as apart from the installer window appearing on the screen nothing appears to happen for a couple of minutes then things begin to happen and apart from having to input the 39 character case sensitive serial number no input is required from you, so 1.8GB and 20minutes later all is installed.
I said no input from you but you do have to tick a box agreeing to the licence agreement (normal) but this is coupled with accepting the Nero Ask toolbar and this I do not think should be coupled, the next time you go online you can refuse it but why must it be added in the first place?
The side of the box does give system requirements but bring a magnifying glass as there are lots of them – too many to mention here – but video processing has always been processor and memory intensive. However the support for parallel processing is helpful.
Any new interface takes time to work out and the multi pained Window is certainly one that needs a large monitor or you will have very little space to do anything. Although I installed it on a notebook – the fastest thing I have – you certainly do not want to view it on a 1366x768 screen unless you really know what you want to do.
However pipe it to a larger monitor – sadly the best today is 1920x1080 – but then there is space to see most sections.
Assuming you want to do more than chop bits out of your footage you are going to need effects and here there are lots to choose from, far more than a lot of other such products. Simply drag and drop and they are added to the videos properties.
Often extracting sound is difficult (its normally easier to add sound later) here it works well and can avoid strange silences and noises at the wrong time while the video may still look right the edit may not be quite as good.
There is of course some overlap on the burning side with the Nero Multimedia Suite reviewed a couple of weeks ago.
Nero started as a CD burning company in fact I still use an early version with my old Windows ME system and it still performs well. However long ago the DVD overtook the CD and now the Blu-ray with its far larger capacity.
The package can of course look after images and music and more information on this side of things can be found in the earlier review of the Multimedia Suite.
In the box not only do you get Video Premium HD but also Nero Vision Xtra. It is the Video Premium HD that has the all important Blu-ray codec (I am told this costs $25 wholesale), in my opinion it should be part of Windows but it isn't so….
Doing my Internet searches found Nero Video Premium HD at a best price of £38 from the link below.
http://www.amazon.co.uk/gp/product/B00422L2Z4?ie=UTF8&tag=gadge0a-21&linkCode=as2&camp=1634