Become a Digital DJ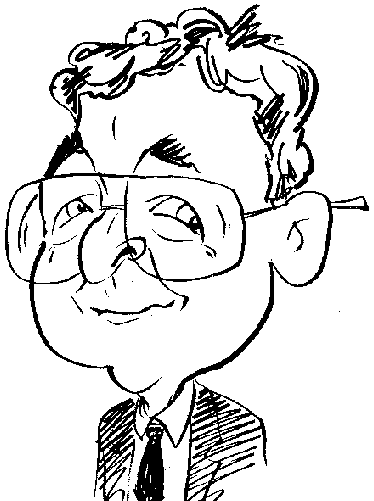 Review controls
Where once Disk Jockeys mixed chat with music, now they are more inclined to be creative with the way music is played. A new MAGIX title shows the way/
Buy Now!
Magix Digital DJ
Only £42.98 including delivery
direct from Magix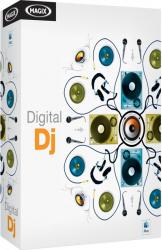 A while ago if you had mentioned the letters "DJ" then many people would have thought you were referring to dinner jacket while the thoughts of some others might have veered towards the more prosaic garment known as the donkey jacket. I have to own up to wearing, at one time or another, the latter but not the former. Now, as times have changed, those same letters have been commandeered by those who are professionally involved in the playing of music in their role as a Disk Jockey. If you feel tempted to try out your aptitude at this form of entertainment, then Digital DJ might be just the tool you are looking for to hone your skill at this type of entertainment.
Developed by MAGIX, Digital DJ can be installed on either a Windows or Mac system. As part of the installation procedure you will be required to enter the product's 23-character serial number. This serial number is located on the DVD cover sleeve in the case of the retailed boxed version or sent by email with the download version of the product.
Following a rather bright and colourful opening Splash screen, the program's main interface takes on a more subdued appearance with black and greys being the dominant colours. Running down the right side of the screen is the browser pane displaying search options and found items. The top half of the screen is used for displaying the dual track and waveform panels, play decks and peakscope views. A Function Switching Window can be used to jump between play list, control, sampler and recorder options that are shown in the lower portion of the screen.
When you first run Digital DJ it will offer to check out your music files by analysing them. By default it selects one of its own folders for checking but this is a fairly easy operation to change this source using the standard Windows browse feature to point the software to where you store your music. However you do need to be aware that the software is rather reluctant to replenish the ownership of the music folder. It will immediately try to change it back to the original setting – clicking on the cancel button on the browse window is the way to avoid the folder reverting to the original setting.
Once your music folder is selected Digital DJ will use MAGIX's mufin technology to carry out a sound-based analysis of the tracks it finds so that it can make recommendations as to similar offerings to the original selection. While a useful feature, it can be very time consuming for those who have an extensive collection of tracks to be analysed. On the test system it took just over 15 minutes to analyse a small sample set of 20 titles.
You can drag and drop items from your playlist to either of the two decks that make up your console. At this point you could decide to sit back and let the software take the strain by opting for Automix mode which deals with play and crossfade aspects plus DJstyle to match crossfades with the beat. However for a more creative approach you really need to manually take control of the various tools to mix you own music set with which to entertain your audience.
Along with the previously mentioned two deck (A and B), you have access to a Sync facility and crossfade capability. The Peakscope display can be used to help manually align the beat between the chosen tracks. Features such as auto-fade, punch-in, loop and reloop, reverse and precise pitch control and there ready to be used. You can also make use of various filters including notch, comb, phaser and echo. A supplied small user manual gives you some help to get started but you will probably get greater benefit from just trying out different mixes and settings. Tool tips are used throughout the program and you can turn off this feature if you find it too distracting.
Priced at £39.99, Digital DJ is available from Amazon and PC World. Minimum specifications for a PC are 1GHz processor, 512MB of RAM, 200MB of hard disk space running Windows XP and later. Mac users will need an Intel Mac or G4 (1.25GHz), 512MB of RAM, 200MB of hard disk space with Mac OSX 10.4 or better.