Nuance PDF Converter Professional 6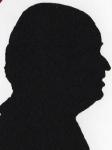 Review controls
A lot of people think that Adobe are the only name in PDF. Here I am looking at Nuances offering. This is a company who are best known for speech to text products such as Dragon and various OCR products.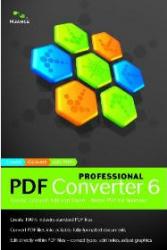 Installation took 8 minutes on a reasonably quick machine. The total hard disc space required was 1500MB, the install media was a standard CD. While the software still comes in a box the size gets smaller to the point that the CD will only fit corner to corner in the box. The only other content is a six language notes sheet of paper.
It will work on XP, Vista and 7 and it even works fine on 64bit Windows.
First you will need to activate your copy – this is different to registration – but while you can use it for a limited time without activation any documents will have a watermark saying Nuance PDF Converter 6 Trial stamped on them.
It can be opened as a window or full screen but either way you will notice that the 32 icons in two lines are large even juvenile looking. However the normal Windows drop down menus are still there initially perhaps easier to use.
Click file and open and the window will default to your documents folder with .PDF as the default it is looking for but it is easy to change folder and also change to all files so that documents of all types can be opened.
Give it a few seconds and whatever you document was called is shown as same name but with a PDF extension.
Useful initially when you click an icon – lets say active markup tool – you get a box opening telling you what is does, once competent you can tick a box in the window to stop it displaying.
Another way of getting a document in is direct from a scanner or All In One by using the supplied ScanSoft PDF Create driver that will open it directly without you needing to do any intermediate stage.
There is now more support in other applications including hyperlink and bookmark support in Excel and the ability to use Notes or Outlook with PDF attachment support.
Comments and notes are now fully supported in the main package and you can create forms both automatically and manually. Documents can even be secured with passwords and digital signatures. There is even a limited copy of Nuance's RealSpeak so those with limited vision can have their documents read out loud to them.
A feature called typewriter allows you to add blocks of text to a current PDF file. You can even add a flash movie to your PDF. Not only can you convert PDF files but you can convert from PDF so assuming you have the right to edit the PDF file you create standard documents in a variety of formats from it meaning that it becomes available to all.
While it has lots of bells and whistles for many just the ability to create a PDF file is all they need. It is certainly a lot cheaper than Adobes various offerings and given time you will be able to create professional output.
My only real moan is forced activation while they claim it is different to registration to me anyway the next step will be forced registration.
Doing my Internet searches found Nuance PDF Converter Professional 6 at a best price of £49.99 including free delivery from the first link below.
http://www.amazon.co.uk/gp/product/B002G1Y18I?ie=UTF8&tag=gadge0a-21&linkCode=as2&camp=1634
Doing my Internet searches found Nuance PDF Converter Professional 6 available for $85.98 including free delivery from Amazon:
http://www.amazon.com/gp/product/B002GHT6O6?ie=UTF8&tag=gadge0a5-20&linkCode=as2&camp=1789
Doing my Internet searches found Nuance PDF Converter Professional 6 available for €87.85 including free delivery from Amazon:
http://www.amazon.fr/gp/product/B002GHT6QY?ie=UTF8&tag=gadge04-21&linkCode=as2&camp=1642
http://www.nuance.co.uk/imaging/pdfconverter/pdfconverter-professional.asp