Internet Security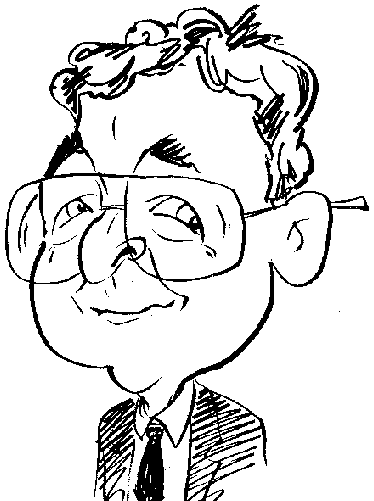 Venturing out on to the World Wide Web can be fraught with danger unless you are protected by appropriate software and security measures.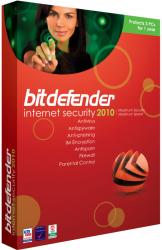 Risk taking can be enjoyable but the consequences can be disastrous especially when this type of action involves your personal computer. An unprotected system is like an accident waiting to happen. Data can be irretrievably lost and your personal details compromised. There could also be a financial penalty as others take advantage of your laissez-faire attitude to security. One way to avoid this type of eventuality is to install appropriate software such as BitDefender Internet Security 2010.
As part of the company's latest batch of security titles, BitDefender Internet Security 2010 builds on the basic Antivirus product reviewed earlier by adding Antispam, Firewall, parental control and file vault functionality to the mix. After installing this software you are given the choice of evaluating the product for up to 30 days or registering it immediately by entering a serial number. Whatever you choice may be, you will need to restart your system. At this point a configuration Wizard will kick in and you can make decisions regarding whether the computer is part of a network or a standalone device plus the type of use to which it will be put such as general, mainly games or often accessed by a child. This latter classification can include password-protected parental control.
An online check for updates should then be carried out if you are to get the full benefit of the software's protection. This is an extremely sensible option for security software. In my case it involved a download of 38436KB of data. Rather annoyingly the installation of this update required another system restart – the test system was not the quickest when it comes to booting up.
A full system scan should be the next step taken to ensure than any resident problems are detected and dealt with by BitDefender. According to figures released by BitDefender, this 2010 edition of the software achieves a 30% speed improvement when scanning over the 2009 product. BitDefender states that this speed improvement is mainly due to the use of a database containing a list of all files that are considered to be safe. Such files will be ignored during the scanning process. The safe file database is continually updated.
As mentioned earlier, the test system was more tortoise than hare-like but despite this I opted to run the full Deep System Scan rather than the much quicker Fast System Scan. This was rather time consuming but it was worth the effort. You have to remember that this type of scan will only need to be carried out on rare occasions. Over 219,000 files were checked with 55492 files ignored. Strangely enough, I noticed that when checking BitDefender and Microsoft folders, there was no movement in the number of files ignored. The BitDefender software identified eight infected files and carried out an automated fix.
The software's parental control module provides a number of features designed to protect the young from various dangers. Options are available to block certain web pages and only allow Internet access for specific periods of time. Any web page and/or email can be blocked if it contains designated keywords and you can apply rules to block permanently or according to a predefined schedule chosen applications.
Other options include applying basic and advanced filters to block spam. Rules can be set up to add the word "SPAM" to the subject line of suspect mail. You also have access to a secure vault area in which to store sensitive data. Finally you get Firewall capabilities that will advise you of attempts to infiltrate your system and give you the choice of either allow or block access.
BitDefender Internet Security 2010 brings together a range of security features that should help give your computer and family safe from various threats. This software comes with a 3-user license and bears a £29.95 price tag. Users of the 2008/9 versions of the product are entitled to a free upgrade. System requirements include a CORE Duo 1.66GHz processor with 1GB RAM, (1.5GB for Vista) and 600MB of hard disk space running Windows XP SP2 and later.
http://www.bitdefender.co.uk/solutions/internet-security.html