Word Building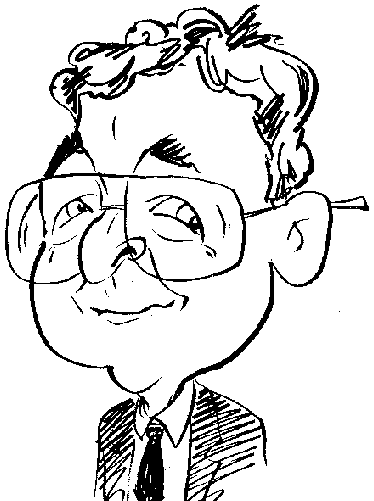 According to my Concise Oxford Dictionary, a bookworm is a "person devoted to reading". Bookworm is also the subject matter of a series of games, published by Popcap, that involve creating words from a selection of letters.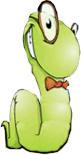 Recently I have been testing my word creation skills with Bookworm Deluxe. The game gives you a choice of the more relaxed Classic game play or the faster moving Action mode.
You are represented on-screen by a worm that has literacy tendency. This worm is named Lex, presumably short for Lexicon, and stands guard over the grid of letter tiles that can be used to create words. When creating words within this game, there are a couple of limitations that you need to follow. Words must have a minimum of three letters. Also the chosen letters must be adjacent to each other as you create a word. You can select words by clicking on tiles individually or dragging your mouse cursor over them. While you can backtrack to remove an unwanted letter, you are not allowed to backtrack in order to re-use a letter already included in the current word.
As letters are used, they are replaced by other letters falling down the grid and new letters being added. Points are awarded, depending on the number and actual letters used for each valid word that is created. You can tell whether a word is valid or not by checking the screen which displays the word under construction and shows its points value. If no points are displayed then the word is not valid.
From time to time different coloured letters will be introduced to add an element of spice to the game. While you might think that burning tiles, appropriately coloured red, should be avoided at all cost, in fact they should be included in a word as soon as possible. If you allow a burning tile to reach the bottom of the grid, then the game ends and you will need to restart your journey through the various levels making up the game.
Counter-balancing the burning red tiles are some reward tiles which bring an increase in the points available. These tiles can be coloured green and gold. You can also earn Diamond and Sapphire tiles through your skill at creating words and increase your total of points.
Both types of game play involve working your way through various levels that bring additional difficulties. Once you have reached level 2, the game introduces bonus words. These words appear on the screen and if you can create this word from the letters available then you will gain more points.
The style of play is exactly the same in both modes apart from one major element. In the Classic game there is no penalty for taking your time to create words. Red tiles will only move downwards when you create a word. The Action game is a more fast-paced experience. Red tiles will appear automatically every few seconds and start their downward journey whether you create a word or not. It takes a quick mind with an aptitude to spot word-creating letter combinations with the minimum of delay.
Bookworm Deluxe will certainly test your word creation skills in an entertaining manner. The games graphics are appropriate to the style of the game while the sound effects should appeal. However the background music is of the type that many, including myself, will find annoying – unfortunately I could find no way in which to turn down the music from within the game. High score tables are kept for both styles of game play plus the best (judged on points) and longest word.
As with all products from Popcap, you can download a 60-minute trial version before needing to pay £14.95 for the unrestricted full product. The game's system requirements include a 700MHz processor, 256MB RAM, 13MB of available hard disk space and support for DirectX 8 running Windows 2000 and later.
http://www.popcap.com/games/bookworm?mid=bookworm_pc_en_full