Trying Out Windows 7

Microsoft has made the release candidate (RC) of Windows 7 available for free download in advance of its October scheduled launch. If one has a suitable spare machine, this provides an opportunity to try out what, as many people have suggested, Vista should have been.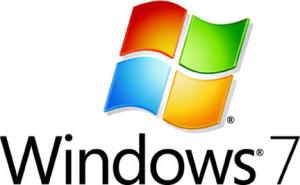 But what are the key dates? RC will be available for download at least until the end of July and will expire on 1 June 2010. This means that there is some 3 months to gain experience before the Win 7 scheduled launch date of October 22. However, starting from 1st March 2010 RC will begin shutting down every two hours. The user will be given two weeks warning and so will have time to decide whether to revert to a previous operating system or install a "non-expired" version.
Microsoft stresses the need to back up your data and says "please don't test the RC on your primary home or business PC". So, if you have a not too old spare machine, it is worth giving it a try especially as, in this day and age, the system requirements are not particularly onerous. For a 32-bit installation they are: 1GHz processor, 1GB RAM, 16GB available disc space and DirectX 9 graphics processor with WDDM 1.0.
Although it can be installed over an existing Vista, a "clean" install is required for XP. In fact, I installed it on my second machine that had previously been running XP.
Once the 2.36GB .iso file has been downloaded from the Microsoft site it must then be burnt to a DVD. (This download will take at least 1 hour on a reasonably fast broadband.)
The installation, booting from this DVD, is straightforward even though long-winded. This is not a problem as, while the installation was in progress, one can carry on working on one's main machine and only check at intervals to see whether any attention is required.
As you'd expect, it is the full Windows 7 Ultimate -- rather than, for example, the Starter Edition -- that is installed as Microsoft wants to show its forthcoming OS at its best. Here, by the way, it has been announced that Microsoft is not going to limit the entry level version of Windows 7 to three applications as was originally proposed.
As with Vista, a widescreen monitor is ideal so that "gadgets", such as calendar, clock etc. can sit on the screen alongside one's main application. An excuse to buy that wide-screen TFT that you always wanted?
During the installation process one is warned of the importance of having antivirus software in place. Here Avast! Antivirus Home Edition (from www.avast.com) is ideal for use with the RC as it is available free of charge for non-commercial home use.
I found RC straightforward to install and run and it appears that Microsoft has put a lot of effort into making it user-friendly so we can expect that the "final" version to be released in October will be far better received than Vista even though Microsoft gives the warning that "The features and functionality you find in the pre-release product may not appear in the final version of Windows 7."