Conversion and Transfer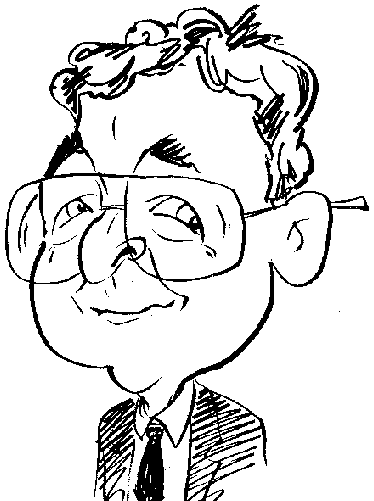 Not to be confused with a 50-year old hit of Sir Cliff Richard, Move It is a new product from Nero, better known for its disk burning technology and software.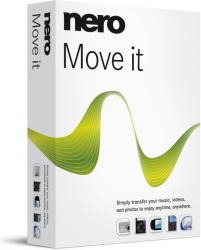 One of the common problems relating to media content is the variety of formats used for music, image and video files by manufacturers of mobile and personal media devices. Move It offers to help in this respect by offering a range of profiles designed to make the transfer of content between devices as simple and seamless as possible – or that is the claim made for the product.
As is standard with Nero software, a serial number, in this case 39 characters will need to be entered at the start of the installation process. Later on, patent activation will be required for this product. The Move It interface is certainly not standard when compared to the vast majority of Windows products. Icons representing various components, devices and Internet sites run down the left side and are duplicated on the right side. The general idea is that you can select the appropriate source and destination from either side of the interface with the designated content being categorised as Music, Pictures and Video. A split screen view enables you to view the content of both elements before selecting the items for conversion and transfer.
In order to fulfil its function, Move It uses profiles, representing its supported devices and Internet sites, containing data regarding file formats and conversion information. Move It currently supports over 150 popular portable devices with the greatest majority being mobile phones. The software will recognise if any of its supported devices are attached to the system and add its icon to those already shown on screen. For devices not currently supported, Move It has a User Defined option but I was unable to get any satisfactory results when using this feature with my unsupported Archos 404 PVP – Nero is working on an Archos player for inclusion at a later date.
I also encountered a problem when trying to transfer JPG images to my Creative Zen V device which is included in the supported list. The program failed to perform its task and claimed "The conversion parameters of "My Zen" are not in this version of Nero Move It". There was a suggestion that I should update the profile even though I already had the latest updated profiles.
Fortunately it was not all doom and gloom as I was able to achieve success when using an iPod Classic. However, even with this popular device, this was not quite as straightforward as it could have been. Due to a possible compatibility problem with Move It and iTunes 8, some adjustment does need to be made. Currently Nero is working on implementing the iTunes 8 Logic in Move It but until that happens you might need to uninstall iTunes 8 or set the manual manage option for the iPod. I took the latter option and was able to convert and transfer music, images and video clips to my iPod.
As well as working with some portable devices, such as the iPod and PSP, Move It can also publish content to sites such as MyNero, YouTube and MySpace. You will need to enter your personal log in information as part of the initial set up process. Move It allows you to prepare content ready for transfer when the destination device is not connected. In this case the files will be stored until the appropriate destination is made available.
Like the curate's egg, Move It is a mixture of good and poor points. When it works, you wonder how you ever managed without it but there are some parts which just cause frustration such as I encountered with the Creative Zen V profile and the disappointment felt that there is currently no support for any Archos device. I can not help but think that maybe Move It was released before it was really ready and as a result could disappoint some users.
With a price tag of £39.99, Nero Move It requires Windows XP SP2 or later. You will need to be running a system with 1GHz with 512MB RAM for Windows XP or 2GHz with 1GB of RAM for Vista. Other requirements include 200MB of hard disk space and a Broadband connection for registration, updates and patent activation for features such as MPEG-2.
Checking Amazon gives a price, including delivery of £29.99 $38.99 €39,99 on the following link:
http://www.amazon.co.uk/gp/product/B001G618IA?ie=UTF8&tag=gadge0a-21&linkCode=as2&camp=1634
http://www.amazon.com/gp/product/B001EM9U9U?ie=UTF8&tag=gadge0a5-20&linkCode=as2&camp=1789
http://www.amazon.fr/gp/product/B001E12AKW?ie=UTF8&tag=gadge04-21&linkCode=as2&camp=1642
Information from Nero on the following link: