Corel DRAW X4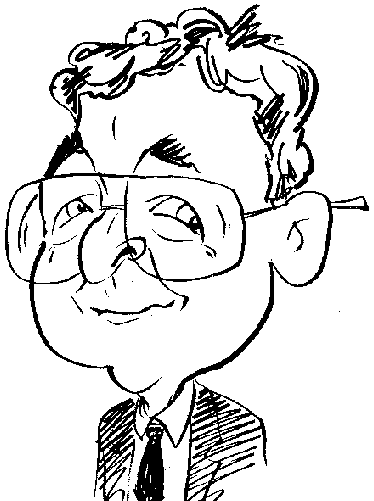 While it may be struggling to keep up with Adobe, Corel still produces some interesting software especially with its flagship CorelDRAW product.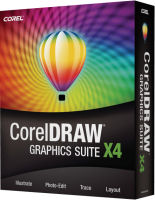 What do you do while waiting for one of today's large applications to install itself? This question sprang to mind recently while I waited for a Corel product to complete its installation process. I found myself reminiscing about the time when the company set about encouraging the uptake of CD media by offering the current version of its graphics software at a cheaper price if you purchased the CD rather than floppy version. Now all software seems to arrive on CD, or even DVD media, because of its size. But back to this particular product which is CorelDRAW X4 (that's version 14 in old money).
One thing you can always be sure of with CorelDRAW is that numerous additional items and comprehensive documentation will be included. While Corel has cut down on the various items making up this graphics suite, you still get, along with the main CorelDRAW package, Corel Photo-Paint X4 (originally a standalone product in its own right); Corel PowerTrace X4; Corel Capture X4; Bitstream font management software; plus over 1,000 OpenType fonts and a large library of royalty free artwork including 1,000 high-resolution photos. A hefty User Guide; a handbook offering insights from experts; and a catalogue of fonts and images help add weight (literally) to the product box and are backed up by a series of video tutorials provided on the software DVD. These tutorials cover topics such as Getting Started; Fundamentals; Designing a display banner; new functionality; and Corel Photo-Paint.
On starting-up CorelDRAW X4 you are presented with a Quick Start Welcome screen that makes use of tabs to quickly switch between pages that relate to opening a document; what's new; learning tools; gallery; and update information. You can open a previously saved file with recent examples being shown as recognisable thumbnails; open a new document; or work from template files categorised under headings such as brochures, business cards, flyers, newsletters and posters. You can also create and add your own templates. Details of the template and designer notes are supplied along with a search facility.
This latest version of CorelDRAW comes with increased support for the new breed of file formats. Included among those supported are Corel's own Painter X files; Camera RAW; AutoCAD DXF; Adobe Illustrator CS3 AI; Adobe Photoshop CS3 PSD; Adobe PDF 1.7; and Microsoft Word 2007.
CorelDRAW has always been generous, some would say over-generous in cluttering up your Windows environment with fonts, now includes Bitstream software as a means of providing font management. In addition there is a WhatTheFont feature which lets you link to the MyFont.com website to identify and perhaps purchase an unknown font that you need for a particular project. When working with text, CorelDRAW X4 offers some new features. The Live Text preview allows you to experiment before making a decision. Paragraph text can be mirrored horizontally or vertically while quotation mark support has been improved.
Table handling benefits from a new interactive Table tool and related menu items. You can create and import tables with options to merge, resize and edit the appearance of cells and rows in a more user-friendly method than was available in previous versions of the software.
Introduced in X3, PowerTRACE can be accessed with a right mouse click. You can apply user-defined settings for smoothing, corners and colour handling. Also included is centre line tracing for work with technical illustrations.
The new functionality appears in an interface that has been spruced up with redesigned icons, less crowded tool bars and improved thumbnail quality. The overall effect is a workspace that will appeal to many and should increase productivity.
Based on some of the same code used by CorelDRAW X4, the latest version of Photo-Paint benefits from many of the enhancements found in that product. These features include support for file formats; improved thumbnails; and text-based searches. You also get new lens effects and straightening of images.
Certified for use with Windows Vista, CorelDRAW X4's minimum specifications are a Pentium III 800GHz processor with 512MB of RAM and 430MB of hard disk space. You need to be running Windows XP SP2 and later. Official pricing from Corel has been set at £386 with an upgrade available at £175. Searching the Internet I found Amazon stocking the full product for £341 and the upgrade for £175, both including shipping. Official pricing from Corel has been set at $429 with an upgrade available at £199. Searching the Internet I found Amazon stocking the full product for $379.99 and the upgrade for $179.99, both including shipping. Official pricing from Corel has been set at €716,40 with an upgrade available at €357,60. Amazon stock the full product for €716,40 and the upgrade for €357,60, both including shipping.
http://www.corel.com/servlet/Satellite/gb/en/Product/1191272117978
http://www.corel.com/servlet/Satellite/us/en/Product/1191272117978#tabview=tab0
http://www.corel.com/servlet/Satellite/gb/en/Product/1191272117978