Drive Sentry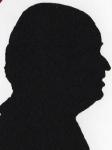 This software is designed to work out if your PC (or stick drive) is under threat. It's job is to stop malicious software from getting to anything that your stick or drive is trying to protect.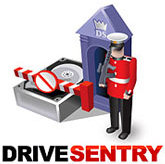 So what I am looking at is two different anti virus programs from the same maker. Drive Sentry and Drive Sentry Go Anywhere. The first sits on your PC and the second resides on your stick drive so you can safely insert it into another PC which may or may not be infected by a virus or three.
I have used both the full PC package and the stick drive version. My problem is that unless you get a virus you will never know if the products work. I can tell you what the manufacturers say and indeed I can tell you what the interface says when it gets something it does not know.
Like a lot of A/V packages it looks at the way the package is written and what it attempts to do, for instance anything that tries to write to the Windows system directories is very closely scrutinised as most programs trying to do that are probably attempting to do something you do not want.
Of course new products are produced daily and it keeps a log of what you and other users say. For instance you get a sort of warning white list are probably fine and black list almost certainly not. There is also a community list for example if it is unsure about a program it will refer to this extra database and say eleven people have said yes to it you could probably assume it's okay.
Like all anti virus programs I know they update automatically - assuming you are connected to the Internet - and unlike some you can view lots of facts and figures that look impressive. However all most of us want is a program that stops us being infected. The interface sits on the desktop (PC version) and has various items you can click to view what is doing what. There are several types of scan you can do, Fixed and Removable drives, Fixed Drives, Browse for Folders, Any specified drive letter and perhaps the most interesting a Quick Scan that scans the most likely places, on my PC this took 5 minutes 52 seconds and scanned 7318 files.
A few years ago the main joy of virus writers was to create havoc and destroy your PC, nowadays they seem to prefer to slip quietly in and in most cases you will never know they are there, that is until your next credit card or bank statement arrives. With almost all PC's being connected to the Internet it makes it easy for them to capture the information they want, be it your password or better still your credit card or bank details. In fact the vast majority of money is not captured by men in masks breaking into a bank but men sitting behind a PC waiting for you to enter your details in for them.
Perhaps the more niche product - and maybe the more useful - is the Go Anywhere version that protects the stick drive, great for anyone who takes files to lots of computers and he/she can now do so knowing it will not come away with anything it did not arrive with, at the presentation the kit included a couple of condoms in a way that's exactly what Drive Sentry Go Anywhere is.
I slightly miskeyed a web address recently and was immediately warned that the site I was viewing was a known fraudulent site, yes I realised it was not the site I wanted but it looked like it might have been and then you could so easily entered the information they are waiting to receive.
How many of us get messages from banks saying they need you to confirm your details, even if you have an account with that bank (I've had them from banks I've never even heard of) they are probably fraudulent.
Currently 30 day trial copies of both the software products are available on their site for free download. You could also purchase a copy on CD from PC World for £19.99 or I am told for £9.00 should you purchase a memory stick from them.
http://www.pcworld.co.uk/martprd/product/seo/724252