A Security Blanket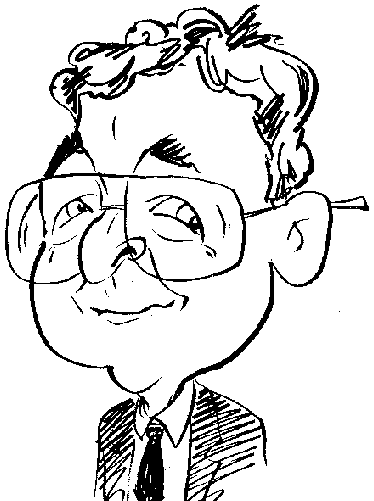 Continuing my look at the new BitDefender range of products, it is the Turn of BitDefender Internet Security 2008.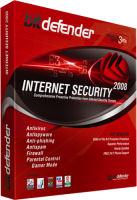 As part of its stated policy to protect users' computers from various malicious threats, Softwin has released the latest versions of its BitDefender range of products. Aimed at providing protection for all your Internet-connected needs for the family or small business user is BitDefender Internet Security 2008. This product takes over the role filled previously by BitDefender Antivirus Plus v10 and BitDefender Professional Plus v9.
BitDefender Internet Security 2008 builds on the functionality offered by BitDefender Antivirus 2008, reviewed earlier, as it evolves into a suite of Internet security tools. Along with the antivirus, anti-phishing and identity control features plus the Game mode found in the basic product, BitDefender Internet Security 2008 adds antispam, firewall and parental control modules.
A small window, sitting just above the system tray, provides visual feedback as to any scanning operation that is been undertaken in the background. At the heart of BitDefender's protection system is its patent-pending B-Have technology. This carries out checks on suspicious code within a virtual compartment where any malware effects can be contained and nullified. I was unable to detect any noticeable performance degradation due to this feature.
With its Security Centre command module, which is accessible by double clicking on the BitDefender icon located in the system tray, you are provided with feedback as to the status of your computer system with regards to Network, Parental Control, Security and Identity issues. There are quick tasks buttons enabling you to carry out different levels of scans to hunt out and deal with malware. You can also dip into the adjustable settings for the different module making up this suite.
Using seven different filters, the antispam module is certainly capable of reducing the amount of unwanted mail that reaches your inbox. The various filters have been developed to cover White and Black lists; target character sets and images often used to disguise content; known URL sources used by spammers; plus heuristic and Bayesian filters. Any combination of filters can be selected while a user-defined tolerance level can be set to suit your individual circumstances.
As part of the installation process, an offer will be made whether to turn off the Windows Firewall so leaving this type of protection in the capable hands of the BitDefender Firewall. This module provides protection for your network or Internet connections. You can either accept the default settings or make any adjustments you deem necessary.
The Parental Control module has a number of features that allow for young users to have individually assigned restrictions as to their online time and access to applications along with keyword and heuristic filters. Some might find the default settings as being on the aggressive side but you do have the option to adjust any you wish.
BitDefender Internet Security 2008 is a well thought out package that provides a range of protective features. It has been priced at £25.95 and comes with a 3-user licence. BitDefender require a system running Windows 2000 or later with a minimum of an 800MHz processor, 256MB (512MB with Vista) RWM, and 60MB of available hard disk space. At this price point and with its feature list it is well worth considering.
http://www.bitdefender.co.uk/site/Buy/description/50/BitDefender-Internet-Security-2008.html