Nero 8 Everything for CD/DVD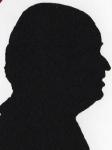 There are two names you think of to burn CD's and DVD's and Nero is nowadays considered the first. In a lot of cases should you buy a CD/DVD drive a restricted copy will come with it.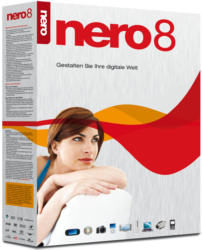 I first came across Nero - like most people - when a tied copy was provided with a CD-ROM drive, certainly no DVD's about then. Of course you get to know how to get it to do what you want, you then get a new PC and you need to learn a new product because this one supports another software product. So you have a choice learn another product of bite the bullet and buy a copy of Nero.
Well I suppose the biggest thing to be included from the start is the ability to burn both Blu-Ray and HD discs as well as all the previous types of DVD and CD it previously supported.
Nero insist on activation like Microsoft, my views on forced activation are not printable, but at least it is mentioned on the box. In fact I could probably write an article on the boxes small print, the gist of it is you need a DVD drive, around 1.5GB of hard disc space and Windows 2000 or later. Unlike some other packages it will work with SP1 of Windows XP. The minimum RAM stated is 256MB and 512MB for Vista.
A lot of what is in the box is the same as in the previous version. For the novice user the new Startsmart is certainly the place to begin, this wizard certainly makes your choices easy and almost anyone will burn successfully using it.
I think there are fourteen different sub modules (applets) to perform various related tasks but these were all in the previous version. The one module that seems to me to be different is Nero Home although I never used this much. However any Vista user will see the whole interface look far more Vista like, version 7 did work with Vista but now version 8 looks and feels like Vista. In fact assuming you are using Vista the Nero Disc Copy Gadget can sit on the sidebar.
Another new feature in Nero 8 is the Rescue Agent that in theory anyway can extract data from damaged discs. No doubt something we all hope we will not need rather like backups but it's nice to know we have them anyway.
If you have a portable device such as an iPod or PSP then gathering files from that to burn is easy - especially in Vista - at the other end if you have anything you want to publish on Your Tube or My Space then video clips can be output to the desired place without problem.
Those with drives that support writing of Blu-Ray or HD are catered for, as that is not me I have to take Nero at their word that this is fully supported.
While Startsmart was in Nero 7 it is vastly improved and expanded and is far better laid out so while not strictly new it is certainly hugely enhanced so as to appear to be so.
There are a whole host of new transition effects and these include a couple of dozen new SD and HD templates. Should you have a camcorder of the HDV variety you will no doubt think that the cost of the package is justified by being able to import AVCHD files. Should you use Windows Media Centre then you will find a number of new features courtesy of Nero.
Doing my Internet searches found Nero 8 at a best price of £49.48 including free delivery from the first link below.
http://www.amazon.co.uk/gp/product/B000V6EBP8