Creating Talking Heads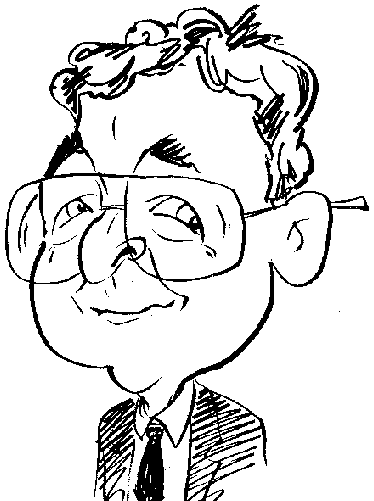 When you are unable to deliver your message in person, what better substitute than using a talking head.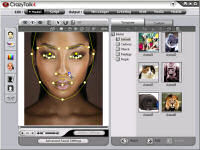 Talking heads have been around for quite a while. Whether representing celebrity faces, animals or any types of inanimate objects you care to think of, these computer generated animated images have infiltrated the fields of entertainment and marketing with the ability to amuse and grab the attention of consumers. Although you might suppose that you would require high powered systems and expensive software to create your own talking heads, the reality is somewhat different. Put together a typical PC and software entitled Crazy Talk 4 from Reallusion is all that is required to get you started.
CrazyTalk allows you to import any digital image of a face using standard Windows protocols including importing from a scanner or digital camera. You can then use provided tools to turn the image into a talking head delivering an appropriate message. These tools include morphing abilities, NaturalVoice technology and Text-to-Speech capabilities.
Installing the CrazyTalk software involves entering your email address and a 26-chatacter serial number. At the conclusion of the installation procedure you will be advised that you can install or update the program five times. There is also a recommendation to register the product and go online to check for any updates. It is surprising how many times you discover that updates to cured problems are available for brand new products. This is not a criticism aimed at any product in particular but more a general comment on the current situation.
CrazyTalk uses an interface that is easy to use and leads you through the necessary steps to create your own talking heads. Several examples are provided for experimenting (a gorilla presenting an introducing to the program or a child performing animal noises is just a couple of examples) and to give some indication as to what is possible when you combine effort with the program's functionality. However you can also import your own images for that personal touch.
Using your own image works best when it shows the full face of the subject. To get the best effect you need to be able to identify the prime areas of your subject's eyes and mouth plus define a face mask. The program does a reasonable job of recognising areas but it always helps to fine tune specific points. Basic photo editing, with regards to colour balancing and cropping, is possible within the program. Numerous facial expression models, some with comical additions, are supplied as standard and these can be used to add extra effect. The provided facial expressions cover eyes, head, shoulders and lip movement - its fun just to experiment.
The substance of your talking head message can be in the form of a recording in WAV format using the program's built-in recording module or by making use of the text-to-speech capability. Background music can be added but, as with all the audio aspects of this program, you are limited to WAV format. Perhaps a future release might like to consider support for audio formats such as MP3. At any stage of the various processes you can preview the results before committing yourself to the finished article.
The results of your endeavour can be turned into a personalised message; a crazy postcard; HTML code for Web publishing; or in a format that can be played back on a mobile device. When appropriate, templates are provided to add a touch of style to the various output types.
Getting your message across has never been so much fun. CrazyTalk 4 requires a minimum of a Pentium III 500MHz processor, 128MB of RAM, 200MB of available hard disk space and a duplex sound card. Pricing has been set at £89.99, but is available for less - Amazons price being £72.99. For those of you that don't need all the options of this Media Studio edition, there is a Crazy Talk Messenger edition that allows you to create talking emails and to use it with instant messenger programmes. The Messenger version is a very reasonable £29.99 - again available from Amazon for far less at £17.98.