Adobe Photoshop Lightroom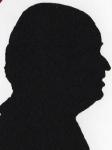 Review controls
While this is a standalone product it works with Photoshop to help you manipulate RAW images. In fact during the beta stage I am told 500,000 photographers took part.
Buy Now
Adobe Lightroom
from only £175.48

£175.56 from DABs

Like most Adobe products it is not an impulse buy, the price is such that even a product such as this - a powerful tool - prevents that. However I suspect Adobe Lightroom will rapidly become an everyday tool for most professional photographers and also the keen amateur who works with RAW images.
This programme works with both RAW and Jpg images. Having worked with the image within Lightroom the changed image can be saved as Jpeg or TIFF. It is described by Adobe as the perfect complement to Adobe Photoshop but it is possible to set another editing/manipulation package within Lightroom as well as Photoshop.
A friend of mine who is an extremely keen amateur photographer was one of the first people to buy this in the UK and now says it's his favourite piece of software.
Basically when using RAW, providing your image is in focus when you take it you can forget about all other settings on your camera and just use Lightroom and Photoshop to get the perfect image. My friend says if there is a knob on the camera to do a job - as examples lighting or white balance - it can all be done inside Lightroom. I am a novice with RAW images in fact so much so that I was not aware that all camera manufacturers have their own RAW format and currently there is no standard although Adobe have put forward a Digital Negative (DNG) so this may in time become one.
As far as I am aware Lightroom can read and work with all RAW images (it states support for over 140 types). It certainly managed to work with the range of images I gave it.
As far as printing onto paper there are a somewhat limited range of templates supplied and currently I can see no way to develop your own.
The system requirements are a Windows XP SP2 PC or MAC OS X 10.4. In both cases the minimum RAM is 768MB but 1GB is recommended and my amateur photographer friend says 2GB for serious work. Both systems also require at least 1GB of hard disk space and a CD drive. You will gather from the above that both Windows and MAC copies are in the same box.
Most serious photographers store their images on a separate hard drive - remember a single RAW image could be 10-15MB in size - however any changes you make are stored within the program. One way of describing this is an unlimited undo feature. The original image is never touched once read but the information is stored about any changes you make. This would need to be backed up or you would need to start again from the original image should you install Lightroom onto a new PC. The manipulated image can be saved as either a Jpg or TIFF file.
Perhaps the statement on the Adobe link says it quite succinctly :Lightroom software is the professional photographer's essential toolbox, providing one easy application for managing, adjusting, and presenting large volumes of digital photographs so you can spend less time in front of the computer and more time behind the lens.
While there are still things that could be better this a very usable tool it has been two years in Beta and this is great deal better than the majority of version one products out there.
Doing my Internet searches found Adobe Photoshop Lightroom at a best price of £124.53 including delivery from the first link below.
http://www.pyramid.com/Product.aspx?StockCode=163090&ref_StockCode=163090
Amazon also have Adobe Lightroom available from £159.98 :
http://www.amazon.co.uk/gp/offer-listing/B000MQCFJQ