Serif Photo Editing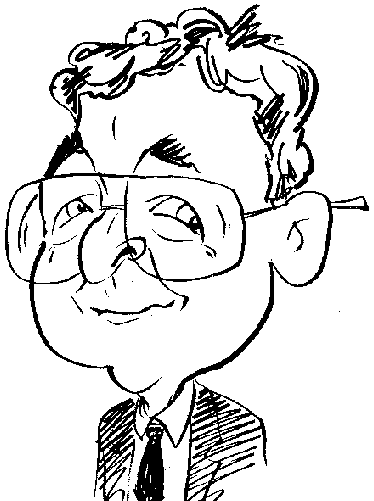 Taking on the big boys is a task always relished by Serif. We check out the company's photo editing offering.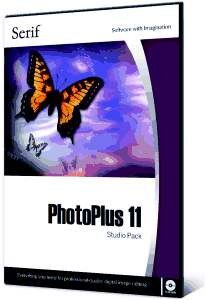 Think graphic and you think of Adobe and Corel with products such as PhotoShop and CorelDRAW. But there are alternatives especially for those operating on a tight budget. Since its initial appearance with a DTP (Desktop Publishing) package that help kick start the acceptance of budget software, Serif has continued to produce graphics software for the price sensitive market. Falling into this category is Serif PhotoPlus 11 which is available in standard or Studio Pack versions.
PhotoPlus 11 provides a range of photo editing and animation capabilities. The program opens with a menu giving you the option to open a previously created project; start a new picture or animation; plus view various samples or tutorials presented in PDF format. It is well worth looking at the samples as it gives you an idea of the power and capability of this software.
When working with PhotoPlus you are presented with a clearly laid out interface. Taking up most of this interface is the work area which can hold multiple documents. On the right are a series of tabbed palettes giving access to various features and tool options. Included among the default selection are palettes for colour, brushes, instant effects, characters, history, layers, path and a "how to" section with useful assistance on performing tasks. You can customise the arrangement of these palettes and save specific layouts for use with different types of projects. Running along the bottom of the screen is an area holding thumbnails of any documents that are open. The interface is completed with standard style toolbars running across the top and down the left side.
Previous versions of this software have made good use of features such as editable QuickShapes; freehand and Bezier curve drawing; stamp and spray options; editable text; filters; and editable layers. Several new features have been added to version 11. For many the QuickFix Studio will be a popular port of call. This is your general store of tools dealing with aspects such as brightness & contrast; colour; fix red eyes; plus straighten & crop.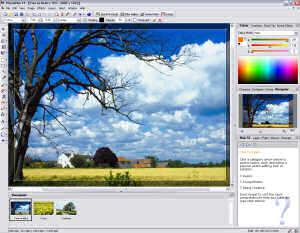 Filters have been improved with lens distortion to fix barrel and pincushion problems and lens vignette that can remove dark edges around objects. You also get tools for turning your photos into virtual drawings based on different artistic styles; changing a selection's shape; and painting foreground colours over background colours. Extracting a portion of a scene has been made easier. As with Paint Shop Pro, you can also use this product to grab various areas of the screen with a delay option and bring the results into your work area.
One of my favourite aspects of this program, that can add a wow factor to your work, is the mesh warp tool. This can be used to distort a scene by dragging control lines to alter the scene. However I did notice that debris from the control lines tended to get left behind once the process was completed. There is also a selection of other warp tools that can be applied to individual objects. These tools, while effective, can be a little fiddly to implement although any mistakes can be rectified using the multiple undo feature.
With the studio pack version of PhotoPlus 11 you get a copy of PhotoAlbum 4. This software allows you to manage your photos; build virtual albums; carry out basic editing tasks; and produce slideshows. While not the most powerful or feature offering, PhotoAlbum 4 is a useful bonus addition to this package which has been priced at £59.99. System specifications are a Pentium running Windows 98SE or later with 128MB RAM and 245MB of hard disk space.
http://www.serif.com/photoplus/photoplus11/
Update : Serif have reduced the price of PhotoPlus 11 from £59.99 to £29.99.