A Martian and Moon Oddyssey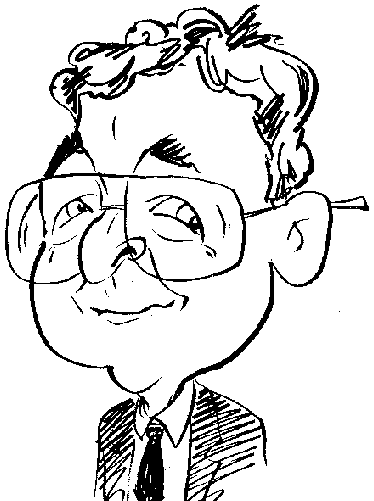 Fed up with terrestrial landscapes then venture further afield with Distant Landscape
The original concept behind the development of screensavers was to protect the monitors that formed part of early computer systems. These rather large and heavy beasts were susceptible to suffer from screen burn-in which would result in a ghost image taking up residence and interfering with any subsequent display on the screen. A screensaver, displaying a constantly moving image, performed the task of breaking up the on-screen display so that a static image being displayed for long periods do not have the opportunity to cause the ghosting effect. Now, however, modern screens do not suffer from this particular ailment yet screensavers continue to form part of many computer set-ups. In fact the screensaver feature is an integral part of the Windows operating system.
Today's screensavers take on the tasks of acting as a security device by hiding sensitive data from others if you leave the system unattended for short periods or to provide visually relaxing therapy as you take a break from work. Falling into this latter category is the Distant Landscapes screensaver from 19th Parallel.
Distant Landscapes is a panoramic screensaver in that it displays a series of landscapes. These landscapes, as you might suppose from the product's title, are not those of anywhere local. You would need to be an extraterrestrial to consider these locations to be part of your local environment. Distant Landscapes uses the Moon and Mars as the source material for its high-definition rolling views which have been created from numerous wide-angle and 360 degree pictures taken by NASA astronauts and remote control Rover vehicles. Using proprietary panorama algorithms, the people at 19th Parallel have been able to product the illusion of actually being present as you soak up the atmosphere of these landscapes.
You can get a sample of this incredible visual experience (I almost sound like a sales person for the company but I am just gob-smacked at the alien beauty of these scenes) for free by downloading a module from the company's website. In my case this module was entitled Crater of Clues. This is a 360 degree panorama of the crater "Endurance" and the surrounding Meridiani Planum plains. It tool seven days to complete this panorama which consists of a total of 486 pictures captured from 81 camera positions using six filters for each position. Once you have tasted the delights of the complimentary module then you can purchase the full product for the low price of $9.95.
With the full version of Distant Landscapes you get 15 different modules. Mars is by far the more popular location with ten different panoramas in the collection. Apart from the previously mentioned Crater of Clues, the Martian sites include Rub al Khali (Arabic for The Empty Quarter), A Hole in One, Olympia, Mars' Buried Past, Husband Hill Summit, Sojourner, Fram Crater, Lion King and Valles Marineris. The five lunar landscapes, which are dotted among the Martian views, go by names such as Camelot Center, Looking out from the LEM, Moon Rover, Silver Spur and Lunar Landscape.
As is usual with screensavers, several settings can be customised and Distant Landscapes is no exception. You can have a space scene background or turn it off and do the same with a Mars logo. I opted to keep the first and lost the second. Various resolution options are available. Other settings include a choice of three different speeds for the various panoramas and three periods (short, medium or long) for the duration of each panorama. You will need to be running Windows XP/2000 to enjoy the wonders of Mars and the Moon displayed by Distant Landscapes. This product is highly recommended.