Enhancing Digital Images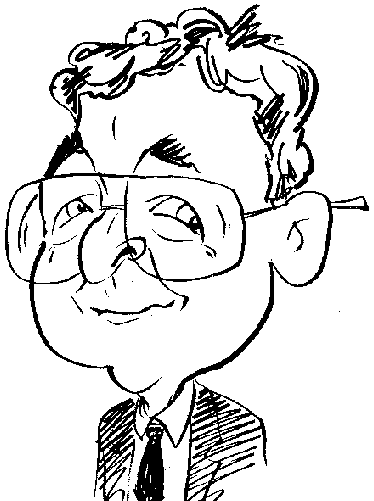 Not every digital photograph turns out as you expect. Often software can help correct matters.
New from Ulead's stable of products is PhotoImpact 12. This digital imaging software comes with the promise of making professional image editing easy and includes a number of new and enhanced features to help with this process. Bundled with the main PhotoImpact software are a couple of bonus titles, PhotoExplorer 8.6 and Cool 360 but more on these two items later.
Installation of PhotoImpact 12 is straightforward, although you will need to enter an 18-character serial number, as you follow the onscreen prompts. At some point during the installation, your system's DirectX and Windows Media Encoder software can be updated if necessary. Appropriate icons will be placed on your desktop. However I do need to mention that, as is being increasingly common with today's software, the installation process does tend to be rather time consuming.
PhotoImpact 12 provides users with a choice of options available from its introductory screen. Heading the list of available options is the new Express Edit mode. Aimed mainly at the novice user, this mode offers a hand-holding process to carry out common tasks. A "before & after" approach is used to show the user how the original image will be affected by using the various fixing features that are available. These features include tools that automatically correct exposure, apply colour correction and the application of a beauty skin feature to give portraits a make-over. Various thumbnail images will give the user the chance to select from possible settings and see the results appear in real time.
For more detailed editing features, you can select Full Edit mode either from the initial screen or from a drop down pick list available from the main tool bar. In Full Edit mode you can access tools from a Panel Manager that sits, by default, in the bottom right corner. Included amongst the various tools are those for image enhancements, text/path effects, and various clip art libraries. Other modes available are those for Web and Video/DVD related tasks.
Express Edit is not the only new feature aimed at providing the user with help found in this latest version of PhotoImpact. Ulead has come up with SmartGuide "How-to" help. This feature, displayed in its own pane, provides the user with step-by-step instructions for carrying out various tasks involving digital imagine editing, web page construction and enhancing video and DVD projects. On the subject of projects, PhotoImpact 12 also has a Photo Project feature which provides a three-step wizard approach to making use of images in the creation of calendars, slideshows and web albums. These projects can be access from the initial screen or from the Share option on the File menu. Also making their debuts in this version of PhotoImpact are customisable Bog Web Page templates; a designer for creating components for use in web and DVD menus; an automatic noise reduction feature; and support for RAW files and 16-bit images.
Earlier I mentioned that PhotoExplorer 8.6 is bundled with PhotoImpact 12. You can either load PhotoExplorer as a standalone application or from PhotoImpact's opening screen. It will provide the means to organise your digital images from various sources plus carry out some basic editing and send images to the printer, email client, disk burner, or memory card.
The second bundled title, Cool 360 is photo panoramic software. It can stitch images together to produce widescreen scenes which you can scroll around using the mouse.
PhotoImpact 12 has plenty of features which are generally easy to use although one or two are not as easy accessible as they might be. Plenty of help is provided throughout the program often with instructions that just require a mouse click to be carried out. I feel PhotoImpact 12 is more suited to the novice rather than professional user. Pricing has been set at £49.99 for the box version or £44.99 for a full download with upgrades available from version 8 upwards with a £20 discount. However, news just in reveals that a special price will be of £29.99 will be available until the end of January.
System requirements are Windows 2000/XP with 256MB of RAM, 750MB of available disk space and True Colour or Hi-Colour display with 1024 x 768 resolution or better.
http://www.ulead.com/pi/runme.htm