Arctic DECT Telephony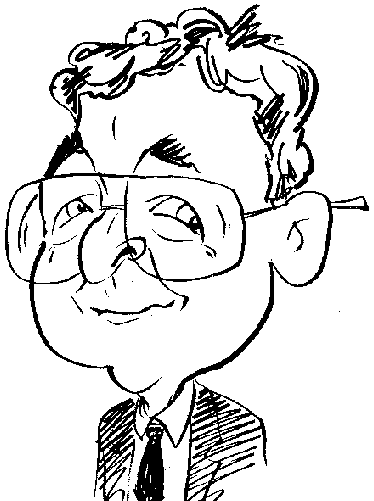 One example of SOD's law is that the phone will ring when you are busy in another room. One solution to this problem could be to have an extension unit.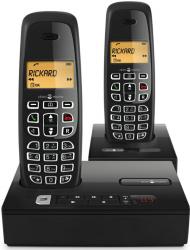 click image to enlarge
I must confess that until very recently I had never heard of Doro and I suspect that many others would be in the same situation. So it is perhaps appropriate that I take a few moments to explain a little about the company. Doro is a Swedish consumer electronics company with over 30 years experience in the field of telephony. The company develops, markets and sells a wide range of products in more than 30 countries worldwide. Doro operates through the three distinct units designated as Home Electronics, Business Electronics and Care Electronics.
The first of the company's products that I have had the opportunity to try out is the Arctic 25r+1. This particular product is a DECT phone system with answer machine and speakerphone capabilities. Unlike other DECT phones that I have looked at in the past and also explaining the "+1" part of the product's title, this piece of kit comes with an additional handset. Not only do you get two handsets but two docking stations, complete with rechargeable sets of two AAA batteries, with their own power leads and a single phone cable with a standard UK phone plug.
Initially I though that I had been supplied with the wrong power leads. However it did not take me long to realise that each power lead was specific to its own docking station. Pairing the correct lead to the appropriate docking station allowed me to quickly set up the kit with one handset acting as the main phone connected to the phone wall socket and the other as an extension in a separate room.
Each handset, measuring 147 x 51 x 29mm with a 20 x 35mm display, is identical, even down to its slight curvature and black/matt silver colour scheme. The handset will take on the role of whichever docking station on which it is first placed. Internal calls can be carried out between the handsets and calls can be transfer from one unit to another. Up to six handsets can be registered to the base unit.
A selection of ring tones (five polyphonic and five monophonic) are available and these can be assigned to specific numbers in the unit's phonebook which can hold up to 50 entries. You can adjust the volume level and there is a redial memory that holds the last ten numbers used. When set up the unit's display can show the date and time plus caller ID if you subscribe to this type of service.
As mentioned earlier this DECT phone system includes an answer machine facility. The answer machine can be set to take over after a user-defined number of rings. When it does it can just provide an announcement, either the default offering or one you have created yourself, and also record any incoming message. Depending upon the size of the announcement, the answer machine can record up to 30 minutes of incoming messages.
Making the various selections does require that you need to work your way through the various levels of a menu system that is not the most intuitive that I have come across. When the batteries are fully charged you should get ten hours of talk time or 100 hours on standby. The range of this DECT phone system is estimated at 300 metres outdoors and 50 metres indoors.
The Arctic 25r+1 has worked well in tests and provides a useful range of facilities. It has been priced at £49.99.