More from BitDefender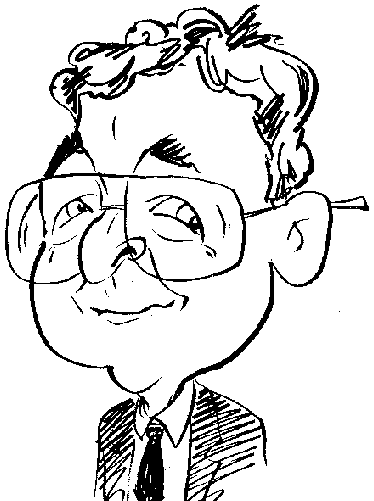 Keeping your computer safe from attacks now involves different types of protection. A BitDefender product offers four different kinds to keep you safe.
Rather than take the route of producing a single product aimed at meeting the needs of everybody, SOFTWIN has opted for the approach of having various flavours of its BitDefender solution so that users can select the most appropriate version that is best suited to their needs. Recently I took a look at the company's BitDefender Antivirus 10 product which combines antivirus and antispyware features. Now it is the turn of BitDefender Antivirus Plus v10. This adds firewall and antispam capabilities to the antivirus and antispyware mix of the other product.
Available either as a boxed product or a download from the Web, the software initially installs itself as a trial program giving 30 days of actual use. A 20-character activation code, supplied with the box product or purchased from the BitDefender website following the download, will need to be entered to remove the time constraint. You will need to go online to create a user account in order to receive regular updates of the signature files used to identify the various threats that are waiting to pounce. These can be downloaded on an hourly basis if you so require.
The various forms of protection offered by this version of BitDefender are built around the company's core antivirus software which uses a technology known as B-HAVE (Behavioural Heuristic Analyser in Virtual Environment). This technology creates a special zone within the computer for checking code and filtering out any unwanted elements before they have a chance to infect your system and application software. The antivirus software includes Web scanning plus peer-2-peer, IM and email protection.
In order to ensure you are protected from Spyware, BitDefender monitors areas, such as Start-up and the Registry, that are prime targets for this type of malware. It will advise you when attempts are made to alter settings and will block them unless permission is granted for the changes. Other features include the monitoring of outgoing Web and mail traffic to safeguard the unauthorised sending of data.
The BitDefender Antispam feature makes use of adaptive filtering to classify emails based on user preferences and the emergence of patterns found in certain types of messages. This will allow the software the means to recognise new trends in Spyware as they appear. There is also a new phisihing detector to deal with those malicious emails that attempt to trick you into revealing sensitive data that can then be misused by others.
The fourth element of this product is a personal firewall module that can monitor Internet traffic and application factors. The firewall can manage what comes in and goes out through the use of rules and a database of trusted applications. Not wishing to tempt fate, I have to say that I have not been affected by any of the various malware threats while using this product.
As is standard with the current family of BitDefender products, users get a licence for two computers. Therefore you can legally use the product on your desktop and laptop systems without any extra payment. Signature and product updates are provided for a period of two years. BitDefender Antivirus Plus v10 has been priced at £36.95. 482