Digital Document Management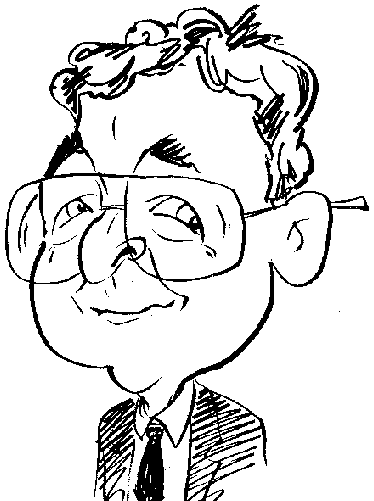 The "paperless office" maybe a result of marketing hype but electronic documents are on the increase. Nuance offers a solution to help you manage these types of documents.
PaperPort has a long and varied history as its version number 11 will testify. In the past I have used several versions of this software and have generally been impressed with the product's ease-of-use and functionality. Version 11 of the software brings a number of enhancement and new features into the field of document management to justify its claim of making it easier and faster to win the battle over paper. I just wish that "easier and faster" could also have been applied to the product's installation.
Initially I installed the base product on a 2.6GHz machine with approximately 160GB of hard disk storage. This took just under 14 minutes, with a long pause in the middle when the progress bar appeared stuck, before the process was completed and offers were made for online registration and product activation. I declined both offers and decided to check out the installation on a second, slower but with only 40GB of disk space, machine. This was decidedly faster taking under 10 minutes and this included online registration requiring several fields to be filled in by the user.
Now I have nothing against registering a product by whatever means but Nuance, that the new name of ScanSoft, also includes a copy of PDF Creator 3.0 with PaperPort and this also requires you to fill in exactly the same fields with its online registration. Surely Nuance should be able to program a system whereby the details only need to be entered once. Compared to the registration, product activation is a one-off process and is quick and painless.
Also included with PaperPort Professional, the subject of this review, is a copy of PaperPort Watson. This provides a single search solution covering the Web, email and desktop search indexes. While fairly quick to install, you might discovered, as I did, that there is already a fairly sizeable upgrade ready for downloading. I did notice that this search feature was extremely reluctant to give up its portion of the desktop, even when relegated to the task bar, so blocking other applications from using the full screen area.
PaperPort provides a desktop view of your documents of whatever type, using thumbnails of a user-defined size, along with a hierarchical tree structure view of your system's storage capability. You also have access to a range of features and relevant applications shown as icons on a Send-To bar. Individual items can be grouped together in a stack to free up screen area and categorised under different heading. There are also editing features with tools appropriate to the content built into the program or you can drag and drop a document onto the icon of a relevant application and have it appear ready for further work.
To help you get started, PaperPort comes with a series of How-to-Guides. By default, a list of these guides, covering tasks such as scanning, editing, enhancing, organising and searching for items, appears whenever you start the program. As with other aspects of PaperPort, you can customise the start-up by turning off this list.
Users of previous versions of PaperPort should immediately notice a speeding up in its launch and navigation between folders - this is due entirely to enhancements made to the software although I am sure assistance from faster processors will also have a part to play. Scanning is another area in which this latest version of PaperPort shows improvement. PaperPort has always had the ability to scan documents, often the software was bundled with a scanner, but now it brings greater control and increased compression especially when scanning to PDF.
Nuance has tidied up scanner selection and allows you to make use of any buttons on the scanner for direct access to PaperPort. You also have more control over image quality with scans as you can set black and white points for auto-enhancement plus use the software's de-skewing ability to straighten crooked documents. As you would expect from a company seeped in OCR technology with its flagship OmniPage product, PaperPort offer improved accuracy with regard to converting a scanned document into editable text.
PaperPort Professional 11 is an excellent product that continues to impress me. It is aimed at those who have a pressing need to convert paper-based media to digital format and then organise these documents in an easy-to use manner. PaperPort Professional 11 certainly fits the bill. However not everybody will need its full functionality and feature set. For those, Nuance has a standard version aimed at home and small office users. Professional is priced at £99 while the standard version comes in at £49. In either case you will need Windows 2000 or later with a Pentium processor or equivalent, 128MB RAM and 250MB of hard disk space plus Internet access for that all-important activation process.
http://www.nuance.co.uk/paperport/professional/