Gifts for iPhone 7 Users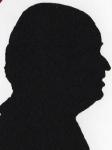 Often finding suitable small gifts for members of the opposite sex is not easy, I mean friends but not those especially close to you. However if they use an iPhone I might have some suggestions that are also affordable options for Christmas gifts.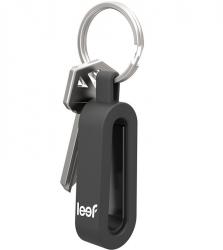 click image to enlarge
leef iBridge 3
This is described as external memory for iPhone but I see it also works with the iPad. However not only is it storage but once connected to your 'i' device it will download an App that even for people like me – a confirmed Android user – can understand.
The App allows very simple transfer of files – music, pictures and videos – from the iPhone to the iBridge and also the reverse.
During a recent trip to Scotland I took a lot of photos and videos on an iPhone 7 Plus I am reviewing – review to follow later – and if it had been an Android phone I would have used various methods to remove the images before the phone was returned.
The iBridge makes it so easy, plug it in to the port on the base of the iPhone and the App opens and asks a simple question copy from iBridge or copy to iBridge. The files transfer very rapidly.
Next plug into a USB port on my PC and transfer the files like a standard USB device that's it.
The Lightning port connects under the 'i' device even if a case is fitted. The other end is the USB device and the storage part sits in the middle. I was sent a 16GB unit available from the link below for £44.49 with free delivery but other sizes are available.
Toast Wood Cover for iPhone 7
Yes you read the title correctly a wooden cover for an iPhone 7.
This is a veneer that is pre-cut to fit on the rear and sides of an iPhone 7, while it will not do a lot to protect the phone if dropped it does look stunning when fitted and looking around for several weeks at all the iPhones about of buses and trains none seem to have this veneer cover so it would be exclusive and most of all a talking point.
Another piece is provided to cover the front so the phone ready looks like its made of wood.
Make sure the back of your iPhone is clean and dry – a sterile wipe is provided - peel off the adhesive backing and apply, it is cleverly cut to fit around the sides and of course the camera and LED flash are cut out for you already.
The Toast Wood Cover for iPhone 7 is available from the link below for $34
http://www.toastmade.com/products/iphone-7-7-plus.html
Bobby Cake Bluetooth Mini Speakerphone
With Apple removing the headphone jack from the latest iPhones it meant a surge in the sale of Bluetooth earbuds/headphones. In the recent months I have reviewed several, here however something a little different a small Bluetooth Speakerphone, not exactly what you want to listen to a symphony concert and it is small but it could be useful.
It is 3.7x3.7x5cm and weighs 63grams, mine was light blue and it has a tiny loop on the corner so it could be hung from something like a belt or even attached to your iPhone.
Also in the box are two short leads for charging from USB and for connection to a 3.5mm socket as well as the linking cord and a tiny manual.
It is stated to be a Speakerphone and that it describes it well but as the speaker is only 2.5cm across don't expect high quality sound.
The Booby Cake Bluetooth Mini Speakerphone is available from the link below for £14.99.
https://kavson.co.uk/audio/bluetooth/jabees-bobby-bluetooth-speaker/