iFi Nano Black Label DAC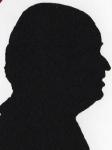 The quality of music on most people's phones is probably not great, I do not mean what they choose to listen to but the output quality, the old motto 'garbage in garbage out' is probably true here but even if you input better quality such as .WAV then the device itself probably strangles the quality of the output.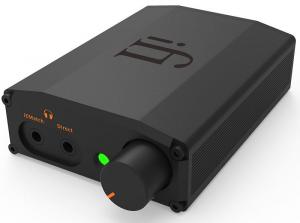 click image to enlarge
At the launch event I noticed they were using TIDAL to beef up the quality of input but then few if any have a decent set of speakers with them while they are traveling to and from work. While we were offered the possibility of a TIDAL subscription this in my case anyway has not yet materialised so is no help with this article. If it arrives later I will update as well as cover TIDAL itself.
In very unscientific language what a DAC does is get the most from the output of whatever device you have your music coming from focusing here on the mobile phone.
Some graphs show how little of the ability of the device gets to the output simply because of compromises mainly down to cost.
The iFi Nano Black Label is 9.5x6.3x2.5cm and weights 141grams, its job is to increase the quality of the output from your phone so that what you hear from your earbuds or headphones is nearer the possible output quality available from the input given.
So if you are playing MP3 files which are roughly 1/10 of the quality of say a .WAV file or a CD track then there is only a limited amount a DAC can improve the output, it will normally be better but as someone famous once said 'not a lot'. However the amount of improvement for a .WAV CD track or other lossless format will be a great deal more as what it has to work with has a lot more depth.
The front of the DAC has a pair of 3.5mm inputs the first is for sensitive earbuds or headphones and the second together with a knob to adjust levels reduce external noise and even increase the gain.
Inside the unit is an amplifier that is in crude terms around 1000% of what is available in most SmartPhones.
Get to know you unit to get the best from it which is shown in a range of coloured LED's that might by some be considered as a light show but can help you with some knowledge to improve output, aim for purple.
However the unit is clever enough to know the ability or lack of ability of your earbuds or headphones so should not overload them. It can handle balanced and unbalanced outputs.
One of my tests on all audio devices that come across my desk is a range of tracks of all Genres including speech and while I recently had a pair of quality speakers – recently reviewed – I connected the DAC into the loop and gave it good lossless sound with and without the DAC in the loop and my ears in a quiet room could hear more especially things that often get cut out but are part of the joy of a live performance, even the rustling of the music being turned that was not available without the DAC in the loop.
So if you want to improve the output quality then a decent DAC can be the answer this offering just creeps under the £200 price point but then you have wasted your money if you output it to £20 headphones or earbuds.