The Fairy's Quest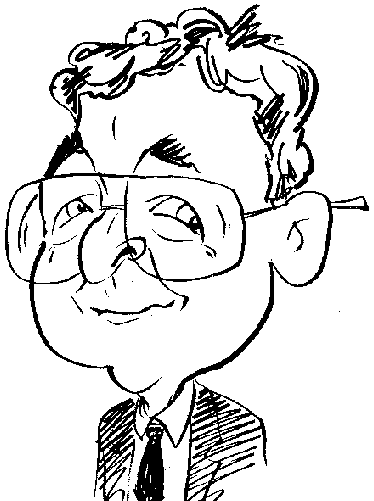 Review controls
Polish your Match-3 skills as you help an inquisitive fairy rescue a loyal friend.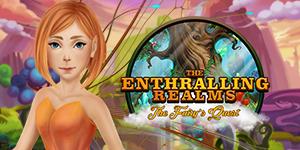 Following the pattern establish with its earlier releases, this next offering from e-Funsoft is a Match-3 game. This is The Enthralling Realms - The Fairy's Quest which relates the activities of a certain young fairy names Ellia. She is incredibly curious. Ellia is always willing to try new things and this tendency often causes problems with the other residents of the fairy village. Usually Ellia's friend, Timothy, can step in and help smooth out any ill-feeling that might occur. Unfortunately there are occasional times when this is not possible and this game deals with one of these occasions.
Prior to discovering "What Ellia did!", the game allows you to create profiles for individual players and make adjustments to the game playing environment. You can adjust the volume levels for both background music and sound effects that includes changing weather conditions. Options are available to have a full screen view and turn on a tutorial feature. Disappointingly there is no option for a custom cursor (this is usually more visible), leaving you stuck with the system cursor The game can be played in Relaxed or Timed mode.
As mentioned Ellia was extremely curious and she decided to explore an area known as the Abyss. This was despite Ellia knowing that was a forbidden place where fairies were not permitted to fly. Knowing Ellia propensity for getting into trouble, Timothy decides to accompany her on this trip. Of course matters do not go as Ellia expects and she begins to fall into the Abyss.
Fortunately Timothy manages to rescue Ellia but, in doing so, he falls into the Abyss himself. As a result Ellia is regarded as an outcast by some villagers. She decides to visit a light emitting monolith which informs her than discovering a Legendary Crystal will help her task to rescue Timothy and thus begins a series of 70+ Match-3 puzzles to solve. These puzzles are spread over 20 scenes covering five chapters.
The game screen has a familiar look. Taking up a central position is the Match-3 grid made up of rows and columns of cells containing tiles of different colours and embellished with symbols. Mounted on top of the grid are the details of the challenge set by that particular grid. This challenge consists of how many tiles of the various types that need to be removed in order to move on to the next level.
Running down the left side of the grid are the power-ups available for use. These tools feature options such as destroying a single tile, a small area, complete row or column and a large area. Before they can be used each tool needs to be fully charged by the removal of enough tiles. Positioned to the right of the grid is a list of the resources collected. As tiles are removed from the grid, so the amount of each resource increases to reflect the gains made.
Match-3 game play follows the standard method of creating groups of three or more similar tiles by swapping two adjacent tiles. The newly created group then disappears to be replaced by other tiles. In some cases this action can cause a cascading effect as other matching groups are created. Adding to the difficulty of creating groups, some of the cells in the grid are blocked by flowers and cannot be used while some cells are protected by single or double strands of chain which will need to be removed. You also need to be on the look out for wandering spiders which spin blocking webs over tiles. Some cells are also unsure as to their embellishment symbol which keeps changing until you click on them.
As mentioned the game is spread over five chapters as Ellia searched for the Legendary Crystal to rescue Timothy. Each chapter features four upgrades that need to be made to the current location. These upgrades become available in a Shop section which is accessible after each grid is completed. You will need to build up the required resources for the implementation of each upgrade. All four upgrades for a chapter must be carried out in order to progress to the next chapter.
As well as the compulsory upgrades, the game also contains a number of "silent" conversations between Ellia and other fairy characters. Rather than spoken dialogue, these interludes have printed dialogue. A skip option allows you to cut short these sessions and get back to the Match-3 action.
The game's graphics are appropriate to the style of game play. While I could have done without the regular shrieking of bird noises, I enjoyed playing the game. However I did encounter a problem with one grid towards the end of the game. This grid has a column that was blank. Furthermore I was able to build up a row with a string of eight tiles with the same embellishment that refused to disappear. As a result I was unable to complete this grid. Fortunately restarting the grid cured the problem and I was able to finish the game.
I downloaded my copy of the game from Gamehouse.com where this title is priced at $9.99. System specifications call for a 1.5 GHz processor with 1024MB of RAM and 820MB of hard disk space running Windows 7 and later.
https://www.gamehouse.com/download-games/the-enthralling-realms-the-fairys-quest