The Deadly Machine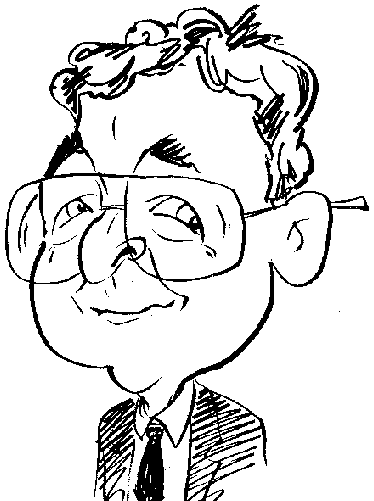 Review controls
Step back to Victorian London as you investigate and foil an attempt to take over the world.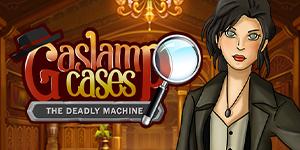 Stepping back just over a century in time, e-Funsoft has based its latest Match-3 offering in London as it was during the reign of Queen Victoria. The game in question is Gaslamp Cases - The Deadly Machine. Following the usual pattern of recent 3-Funsoft Match-3 titles, this game consists of a series of chapters made up of a number of grids, conversational interludes between two static characters and various sets of upgrades that need to be completed in order to progress.
Allowing different people to play the game and have their progress and scores recorded, named profiles can be created. Adjustments can be made to the volume levels for background music and sound effects. This does not include conversations as the game's dialogue is restricted to just text. Other options include viewing the game in full screen mode and the appearance of a tutorial in the initial stages of the game.
Our story begins in 1882 with you cast in the role of Detective Morgan Johnson. You have just been involved in the investigation of a mysterious fire during which your partner goes missing and is presumed dead. You are held responsible for this death and are demoted in rank. Your new partner is an officer called Jack Brown who has a reputation of not always following procedure. This new partnership is assigned the task of searching for a missing dog belonging to one of the upper classes. This, and any subsequent cases, involves the completion of various Match-3 grids.
Featuring tiles embellished with symbols that include bullets, magnifying glasses, notebooks, coins and a green potion, each grid comes with its own specific completion target. These targets could include a set number of a particular embellished tiles, covered cells or a number of artefacts. While the required tiles and cells can be collected by being included in a group of 3 or more tiles with the same embellishments by swapping two adjacent tiles, a path needs to be cleared so that the artefact can fall to the bottom of a grid.
Along with the mixture of different tiles, each grid will contain blockages, some of which can be destroyed but others cannot be removed, plus single and double strands of chains which will need to be removed. Occasionally a tile will cycle through various embellishment images. The changes will continue to occur until the tile is selected by clicking on it.
As you complete each grid, an updated record of your rewards will be displayed in the form of stars, artefacts, powered cells and points. Apart from the points, you can use the other rewards to carry out the compulsory upgrades and purchase optional tools which are made available at the conclusion of each grid. A set of four upgrades, costing an increasing number of stars, need to be carried out as part of each chapter of the game. These upgrades cover locations which, accompanied by your partner, you need to visit in order to solve a crime. Included in the list are upgrades for a Pub, City Bank, Empty Warehouse, Laboratory, Museum, Old factory, Mansion, Charity Dinner and Weapons Factory.
You can also use the upgrade facility to purchase various tools. There are 12 different tools available with names such as Coiled wire and Prototype rockets. Each tool, ranging from a hammer to a zeppelin which floats into a scene as it destroys random tiles, comes with its specific price tag. Once purchased, the tools remains in your possession but it will need to be charged at the start of its grid.
From time-to-time, your character and partner will make a static appearance between grids. Their conversations will be in text format appearing alongside their onscreen character. Sometimes either of them could be replaced by another character such as a female police superintendent or a police informant. There is a Skip option to cut short these sessions.
Gaslamp Cases - The Deadly Machine is well up to the standard set by other titles in the Match-3 genre. I suppose it could be criticised for featuring a female police officer, especially one with the rank of superintendent, in a game set in 1882, but otherwise the game is not overburdened with anachronisms. You can download this title from Gamehouse.com where it is priced at $9.99. System requirements call for a 1.5GHz processor with 1024MB of RAM and105MB of hard disk space running Windows 7 and later.