Arcane Village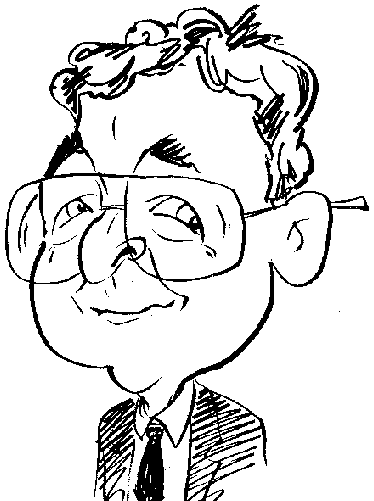 Review controls
Join Victorian detectives as they set out to solve the mystery of a village conducting human sacrifices.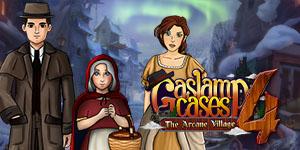 As regular readers may remember we were first introduced to the Victorian duo of detectives. Morgan and Jack, as they set out to solve the Gaslamp Case of the Deadly Machine. Since the appearance of that Match 3 title, the game's developers, e-Funsoft, has turned this single Gaslamp Case into a series of tasks for the unlikely duo to solve as they faced a Haunted Village and Ancient Secrets. Now with episode 4 in the series comes Gaslamp Case - Arcane Village as the crime busters of the Victorian age set forth one more.
Prior to joining up with Detective Morgan and Jack, you can make certain general adjustments to the game playing environment. Profiles can be created so that different people can play the game and have their progress recorded. Adjustments can be made to the volume levels used by background music and sound effects including a spoken introduction to the main game and its individual chapters. The game can be played in full screen mode with a tutorial and a choice of Relaxed or Timed game play.
Fresh from thwarting an attempted bomb attack, our two heroes, Morgan Johnson and Jack Brown, are worried by the disappearance of their friend Eleanor. I should explain that Eleanor is a young woman with special powers that she does not understand or know how they came about. Putting their detective skills to work, Morgan and Jack follow a series of clues, to which we are not privy, and found themselves driving towards a strange village in their search for Eleanor.
Their journey is interrupted by thunder and lightning. This causes the car to crash with both detectives being rendered unconscious. When Morgan recovers, he finds that Jack has gone missing and so he now has two missing people to search for as he continues towards the village were hooded figures reside and human sacrifices are the order of the day in this Match 3 game.
You will learn more of this story by playing through the 70 levels of Match 3 action spread over five chapters. Players of previous e-Funsoft Match 3 titles will know what to expect from this latest offering from the company. A centrally positioned grid, made up of columns and rows, will be populated by tiles embellished with symbols and various blocking elements.
To the left of the grid is a small selection of available power-ups capable of destroying a single or group of tiles. Displayed on the right is a list showing the elements needs to be removed from the grid to complete its challenge. Tiles are removed by the process of creating groups of three or more similarly embellished tiles thus causing a mini explosion destroying any blocking elements which might be in the vicinity. In some cases certain tiles will have an additional layer of protection which will need to be removed first by being included in an earlier group.
As mentioned each grid comes with a small selection of power-ups which can be used to help when clearing away tiles. These power-ups can be placed where ever needed and used when they can do the most damage. Along with the supplied power-ups, which are not replenished during a grid level, you can earn bombs by creating a group of more than four tiles. These bombs can be manipulated into position and used to destroy their surroundings. As with the other power-ups, these bombs can only be used with the grid where they were created.
At the completion of the each grid, you will be awarded stars which can be used to purchase the four upgrades assigned to each chapter. The upgrades must be purchased in a set order. Following the purchase of each upgrade you get a cut-scene played out between two characters positioned on each side of the screen. The characters are static and their dialogue is limited to just text only. They do tend to move the story along a little as the truth is revealed about the village and the events that occur there.
No detective skills, either on your part or the Victorian duo, are required. The only input necessary concerns your ability at completing the different Match 3 grids. The game's various scenes are well drawn and you get limited special effects as the chapter upgrades are carried out. I downloaded my copy of the game from Gamehouse.com where this title is priced at $9.99. The game requires a 1.5 GHz processor with 1024MB of RAM and 172MB of hard disk space running Windows 7 and later.