Ring of Darkness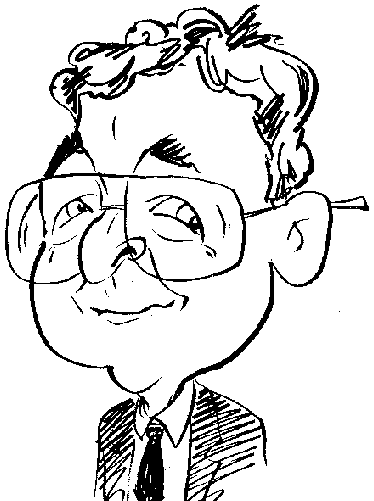 Review controls
Digging into the Academy's past, e-Funsoft relates a story that has a familiar ring (no pun intended) to it.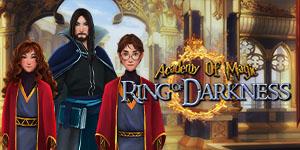 click image to enlarge
Following a gap of some six months, e-Funsoft has returned to its Academy of Magic series with this next offering in a tale of Match 3 action. As with the previous offering in this series, "The new Beginning" being a prequel in the Academy's time line, this latest episode entitled "Ring of Darkness" returns you to the early days of the Academy's history as a new school term begins.
Enrolling into this new batch of students can be achieved by creating profiles for individual players. Volume levels can be set for background music and sound effects including the spoken story setting introduction. Other options allow for the setting up of a full screen display, tutorial messages and either Relaxed or Timed game mode.
As usual with the various Match 3 titles, e-Funsoft combines a number of static scenes and spoken dialogue to set up the story for what is to follow. In this case, the story begins with a young wizard, called Myrdaz, who, intent of becoming more powerful, enrols as an apprentice of Donovan Tiveus, a master blacksmith. Myrdaz then creates a magical Ring of Darkness using the skills learned from Donovan.
On discovering how Myrdaz had misused his blacksmith skills, Donovan cancels the apprenticeship and is then killed by Myrdaz who runs off. This situation is then discovered by Iris Edali who adopts Donovan's infant son who grows up to be the student Zacharias with a face scar caused by the Ring of Darkness. Zacharias becomes the central character of this game as Match 3 action becomes the focal point of this title.
While the story content may vary, although strands of this tale, spread over five chapters, do have a taste of Hogwarts, the Match 3 action follows e-Funsoft's set pattern. The main Match 3 grid, with its collection of tiles and other accessories, takes up a central screen position. To the left is information regarding level information and the power-ups assigned to the particular grid. On the right is an update of the cells and other items that need to be removed from the grid.
Collecting the necessary items, required by the challenge, is generally carried out by swapping two adjacent tiles to create a group of at least three tiles of the same type. The created group then disappears and is replaced by other tiles falling downwards. Sometimes this can cause other groups to be created which then disappear and can produce a cascading effects.
While most tiles can be removed by this method, there is one type of tile that cannot form part of a group. This is a Crystal tile which, when present, is included in the challenge. In order to remove a Crystal tile, you need to create a pathway so that the tile falls to the bottom of the grid. It can then be collected.
Earlier I mentioned power-ups which are assigned to a grid at the start of a level. These power-ups can remove a single tile, group of tile, row or column of tiles. Once used, these power-ups are no longer available within that level. However you can create bombs within a grid. These bombs, created by making groups of more than five tiles, can be used to destroy surrounding tiles.
At the completion of each level you will be awarded a number of stars. Once you have collected enough stars, they can be used to purchase one of the upgrades assigned to each chapter. There are four upgrades for each chapter and these have to be collected in a set order. An upgrade will add an element to the background scenery. You will not be allowed to progress to the next chapter until all the upgrades have been purchased. Each upgrade will be followed by a story progress scene between two static characters with printed dialogue.
This is another case of more of the same from e-Funsoft's bank of Match 3 titles. It may appease fans but it is unlikely going to increase the fan base by offering something new. I downloaded my copy of the game from Gamehouse.com where it is priced at $9.99. The game requires a 1.5 GHz processor with 1024MB of RAM running Windows 7 and later.