Future Crime Solving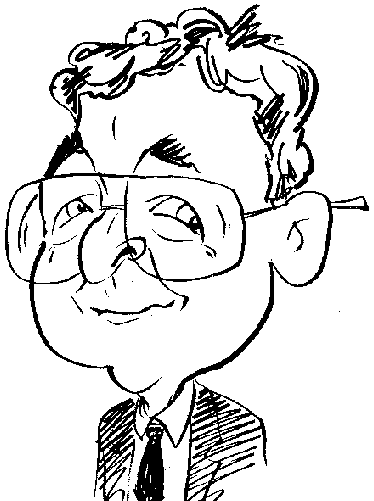 Review controls
Transported from the past, your on-screen detective, with paranormal skills, has crimes to solve.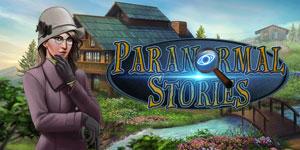 click image to enlarge
Classified as belonging to the Hidden Object genre, Paranormal Stories has been developed by e-FunSoft Games. In this game you take on the role of Esther, a private detective who has built up a reputation of being successful at completing her cases. Her reputation is such that she is often called in to help by the local police. However we are getting a little ahead of ourselves.
Before discovering more about Esther and her involvement in the paranormal aspects of this game, certain adjustment can be made to the gaming environment. The volume levels for music and sound effects (SFX) can be set at an appropriate levels for your taste. A full screen playing option is available along with the ability to create named profiles to record the progress of individual players but there is no option to select from a choice of difficulty level. You simply need to opt for the default level. Now back to Esther and her detective work.
Following a series of still picture book scenes, with text providing the story line, the game begins as Esther is driving her car on the 10th November 1958. During a violent storm, Esther's car is hit by a strange blue light. This light causes the car to crash and Esther is rendered unconscious. On her recovery, Esther does not recognise her location but the surroundings do seem familiar. Eventually Esther comes to realise that this is her home town but not the one with which she really knows. In fact it is her home town but the version it would become in 50 years time in the future.
Esther discovers, that as well as this 50-year time shift, she had developed a strange new ability. This mysterious power meant that by coming into contact with a person or object that had a strong emotional residue, she would be given a brief view of the past, At first Esther found this ability disturbing and more of a curse than benefit. However she conquered her fears and decided to put it to use as part of her detective skills in the detective agency she set up with a new friend called Jack.
In this game, with its paranormal theme. Esther and Jack have five cases to solve starting with the case of a little girl who went missing two years while playing in her back yard. You are provided with a journal that will record your progress by listing evidence and storing photographs you take during your investigation of designated areas found in various scenes.
Arriving at the scenes of the different cases, Esther and Jack are provided with three tools to help complete a number of Hidden Object sessions. The tools are positioned in the lower right corner of the screen where they can provide a moveable magnified window of a zoomed area, a camera that can be used to catch ghostly images and a regulation Hint feature. While the magnifier tool can be used as many times as you like, and probably will be, the other two tools have a limit of three usages on each level plus the camera will need to be used quickly before the image disappears.
The game uses a fairly standard format of Hidden Object game play. You are presented with a text list of several items to locate in either the current scene or one created of a cluttered array of objects. As each object is found, it will be replaced in the list by another one up to a total of 16 objects. An on-screen clock feature will record the time taken to complete the session and this timing will be included in an end-of-session report card showing a Star rating and points total.
One of the objects in each Hidden Object scene will be classified as a clue and this will require solving by completing a puzzle. You will also need to gain a three-star level for the Hidden Object game play levels in order to progress as you follow a set route through the areas of the residence making up the crime scene. Having found and solved the clues, which in the first case involve recreating a six-part sketch and matching hidden cards, you then need to ensure you have enough stars. I often found that I was required to replay the Hidden Object scenes several times in order to achieve a performance acceptable by the game for its three-star award.
At this point you can move to the next location and, eventually, the next case which involves an Urban Legend. Reports have arrived regarding a zombie being seem by tourists. This sighting has caused terror in the hills, resulting in Esther and Jack being called into action.
Paranormal Stories is not the easiest game to get into. The game felt bitty and rather segmented. Often the same Hidden Objects would appear in several scenes although displayed at different angles and different positions. I struggled to enjoy this game.
I downloaded my copy of the game from Gamehouse.com where it is available priced at $9.99. The game requires a 1.5GHz processor with 1024MB of RAM and 860MB of hard disk space running Windows 7 and latter.