The Battle Continues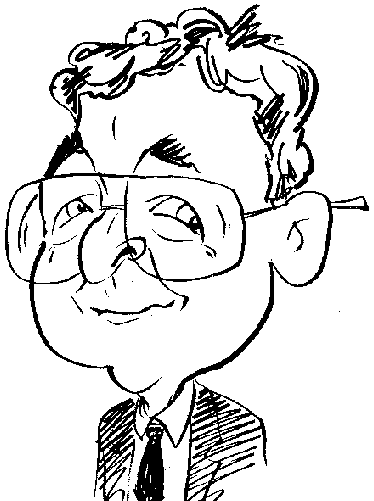 Review controls
Refreshed from her initial battles, Helga returns to defeat new enemies.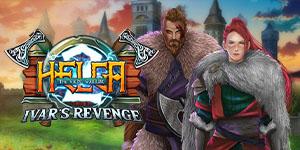 It was about four or five months ago that e-Funsoft introduced me to its latest Scandinavian character, who will stop at nothing when it comes to the pursuit of her missions. The character is known as Helga the Viking Warrior and whose adventures are blended into a Match 3 environment of game play in e-Funsoft's usual style. The heroine of this series sets out on a course of revenge in the company of Ivar, the Viking leader, in this game that e-Funsoft has subtitled Ivar's Revenge.
After the usual opening when profiles are created to record the progress of those playing the game, adjustments can be made to the volume levels for music and sound effects including voice dialogue which is only featured for background story and chapter introductions. The game can be played in full screen mode with tutorial features and a choice of Relaxed or Timed levels played out over five chapters of Match 3 action interlinked with static story advancement scenes.
Following a brief introductory sequence, you are brought up to date in the story as victory for Ragnor and Helga brings about peace. Helga decides to settle down in England and enjoy some peace and quiet. As you might expect trouble quickly makes a reappearance and English forces attack and destroy Helga's village so setting off yet more battles in the background as you tackle and work your way through 70 levels of Match 3 action. Meanwhile making an appearance in this latest episode of Helga's adventures is Ivar, son of Ragnor. Ivar gathers an army to face these new enemies as more Match 3 levels need completing.
Laid out in the familiar e-Funsoft format, Match 3 grids are constructed of columns and rows which are populated with embellished tiles and blockages. These grids are centrally positioned in the screen. To the left of the grid is displayed info regarding the current level and points total plus any power-ups that have been assigned to the grid. These power-ups can be used to help with the process of completing a grid. While these power-ups remain fixed, you can created other power-ups, in the form of bombs, within the grid, by making groups of five or more tiles.
On the right side of the grid is feedback regarding the current status of the challenge set for that particular grid. Each grid comes with its own challenge made up of the type of tiles that need to be removed in order to complete it. This challenge is made up of the different types of cells that need to be cleared. Tiles and blockages can be removed by creating groups of three or more tiles by the process of swapping two adjacent tiles. The tiles then disappear, taking with them any immediate blockages in the vicinity. In some cases this action can create a cascade with more groups being formed and then removed.
Once a gird's challenge has been completed, you will be awarded a number of stars and a level score. While the latter will be added to your game score, the former can be used to purchase one of the four upgrades associated with each chapter. The assigned upgrades, each requiring an increasing number of stars, need to be purchased in a fixed order before you are allowed to move on to the next chapter.
Occasionally a grid and its challenge will include a number of artefacts which do require a special process for them to be removed. You will need to create a pathway beneath the artefact so that it can make its way to the bottom of the grid. It can then be removed and help you complete the challenge.
Earlier I mentioned upgrades which need to be carried out. After each upgrade you will be shown a dramatic scene featuring a conversation between two rather static characters that will help move the story along. Any dialogue involved in the conversation will be limited to text only. A Skip option is available for those keen to get back to Match 3 action.
While I enjoy the challenge of e-Funsoft Match's titles. I would like some more variety in the overall package in which the Match 3 action is encased. Maybe an occasional mini game would help add some enjoyment. I downloaded my copy of the game from Gamehouse.com where it is priced at $9.99. Viking Warrior 2 - Ivar's Revenge requires a 1.5 GHz processor with 1024MB of RAM running Windows 7 and later.