Hold the Phone!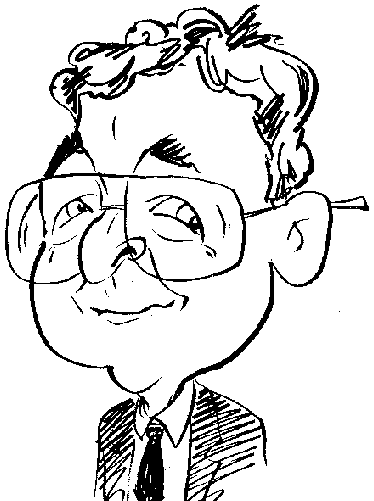 Review controls
Offering to look after your mobile phone when it is being charged is a purple dragon.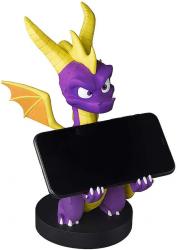 click image to enlarge
The recent arrival of a package from the Cable Guys, not to be confused with the singular version of the film starring Jim Carrey, made me consider the relationship between users and their lifeline of a smartphone. Sometimes I think that when a smartphone user sees me approaching they immediately lock their eyes to the device's screen and continue on their way. This tends to be on a direct line to my current route, thus causing me to make the appropriate avoidance steps but that is just my paranoia making its presence felt.
While, for many, there is the opinion that the majority of others, not including themselves, cannot exist without the safety blanket of using the all-enveloping features of this communication device. But there has to be periods when a temporary separation of the user and their device might be called for at various intervals. I will leave you to draw up your own list of these possible short-term separations that could occur. But what happens to the smartphone during these instances. You can bet that the bond created between the user and device could require an easily accessible and clearly visible location for providing a second home for the smartphone when it is apart from its owner and user.
This is where the Cable Guys enters the picture. Using a variety of cartoon characters as their inspiration, the company has developed a selection of 3D models that can act as a parking station for a mobile phone, or a gaming control, to while away the minutes while the user is busy elsewhere and maybe getting on with their live. This separation could be the occasion when the device receives a power boost via a charging process following some heavy use. There is a rumour that a smartphone will sulk if it is not being put to some use all the time.
In the case of this review, and the contents of the Cable Guys' package, the cartoon character, providing the second home for the device, is Spyro. For those not too familiar with this lovable creature, I should explain that the small purple dragon was introduced to North America in September 1998 and made the trip to Europe the following month. Created by Insomniac Games, Spyro was the central character in a series of Playstation video games of the platform genre. These games have recently been remastered for the current generation of players. Being such a popular character, Spyro has made guest appearances in other titles such as Crash Bandicoot, Crash Nitro Kart and Crash Twin Sanity.
Arriving in its own display case type box, the Cable Guys Spyro comes with a standard-to-micro USB cable, measuring two metres in length, that can be used for charging an appropriate device that is placed resting in Spyro's outstretched arms. With its purple body and light blue accruements (wings, breastplate, horns and tail tip) is mounted on a circular stand. Together the stand and Spyro combine to give a height of 24 cm so that this phone-holding statue does tend to be easily visible.
Spyro's outstretched arms provide the resting place for a mobile phone or gaming controller unit. None of the various smartphones I had access to were heavy enough to cause Spyro to topple over. Probably your biggest concern could be finding enough space for placing Spyro where it could call home unless, like me, available space is at a premium. But as the circular base of the unit has a diameter of 105 mm, this should not be a major issue.
Spyro is a product that is more likely to appeal to the fans of the adventures of Spyro and its platform gaming activities either in its original incarnation or the remastered version. Checking the Internet for pricing information, I was able to find Spyro available at a price of £19.99.