What Goldilocks Did Next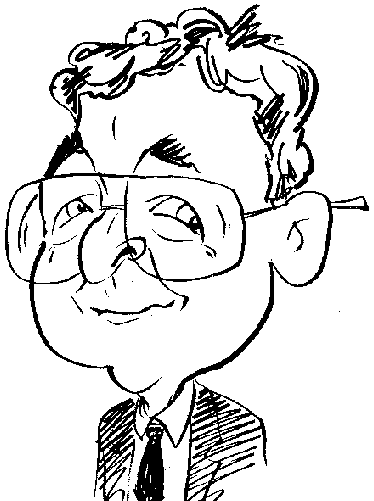 So what did Goldilocks do after eating the porridge and taking an unauthorised nap? You might be surprised.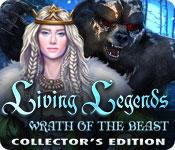 click image to enlarge
Living Legends: Wrath of the Beast is a Hidden Object Adventure game. I have been looking at the Collector's Edition of this game which is available from various gaming sites including Big Fish Games and GameHouse.com.
Spread over six chapters, with the option of a bonus chapter once the main game has been completed, this game is based loosely on the story of Goldilocks and her ursine experiences. You are cast in the role of the inquisitive lady's son as you set out to save your village and your father from the bears that have come looking for revenge as they seek the magical artefact stolen by Goldilocks. It is amazing what somebody will get up to when looking for a free breakfast and bed for a quick snooze.
As usual various decisions regarding the game's playing environment for individual players can be made when setting up profiles. The volume levels for music, sound effects and voice dialogue, used by the different characters, can be set. You can also decide whether to play in full or wide screen mode with a system or game's cursor which changes shape to indicate when different actions are possible.
Four levels of difficulty are available with this game. As the easiest level is Casual mode with Hint and Skip options taking 30 and 70 seconds to recharge respectively. Active zones will be highlighted by sparkles and there will be no penalty for misclicking during Hidden Object scenes. You will also have access to a map that shows where tasks need to be completed and there is an optional tutorial.
With Advanced mode, Hint and Skip recharging will increase to 70 and 150 seconds. No indication is given regarding active zones but the no penalty feature is still retained for misclicking in Hidden Object scenes and locations with tasks are continued to be marked on a map. Expert mode almost doubles the waiting time for Hint and Skip features to be recharged. Hints are now limited to Hidden Object game play and you will be penalised for misclicking. Tasks are not indicated on the map. The final difficulty level allows you to cherry pick from the available options and timings.
As you would expect with a Collector's Edition, there are a number of bonus items available. Some of these items are available immediately while others require some progress to be made in the game. You get immediate access to a Strategy Guide, wallpaper, concept art, music and screen savers. However you do need to have already viewed movies or tackled puzzles before replaying them from the Extras menu. The full game will need to be completed in order to gain access to the bonus chapter and replaying Hidden Object scenes.
As already indicated, your role in this game is that of the son of the now deceased Goldilocks. However I should warn you that at various stages in the game you will metamorphosis between a man and a bear that needs to use its natural instincts and abilities to discover the means to make progress and change back to human form. This is a useful attribute to have but watch out for the hunters looking to kill bears.
Your full screen view, when in Adventure mode, will be overlaid across the bottom with the tools that are available to you. Taking up a central position in this arrangement is your inventory holding the items you have collected. Not all items will be added to the inventory as some qualify as collectibles and are placed elsewhere. Some of the items in the inventory will be marked with a "+" sign to indicate that they can be joined to another item.
To the left of the inventory are a map that can instantly transport you between locations – it saves walking – and a view of those collectible objects I mentioned earlier. These collectibles make an appearance throughout the game with some having the ability to morph into other objects while collecting tokens will reveal more of the story line. The Hint / Skip feature sits to the right of the inventory.
Animated cut-scenes are used to link together various portions of the story as your man / bear takes you on a journey through a land of magic and mystery. These scenes will contain dialogue which is not particularly inspiring and could have been delivered better by some of the voice actors.
From time to time puzzles will need to be solved in order to make progress in the game. Generally the puzzles are innovative and fit in with the style of the game. A Skip option will become available after a period of time for any puzzle that might prove too challenging.
Rather than stick with one style of Hidden Object game play, this game uses a variety of styles. In some cases you will be asked to find a number of pairs of similar objects that match in some way. For instant they could be used to measure something or break up an obstacle. These objects will generally be hidden behind another item. If the pairing does not match then the objects will be concealed behind the same item. Several Hidden Object scenes use silhouettes of objects which need to be located within a single scene or a series of linked scenes.
At times the game felt a little on the bitty side although it played well and you never knew what to expect next. The game's system requirements call for a 1.8GHz processor with 512MB of RAM and 970MB of hard disk space running Windows 7 and later. The Collector's Edition of this game should be available for £10.80 or thereabouts.
http://www.bigfishgames.com/games/8494/living-legends-wrath-of-the-beast-ce/?pc