Wow Wee REV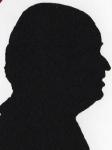 REV stands for Robotic Enhanced Vehicles and while in this context they are toys – clever toys – we see more and more robotic items in today's world an early example is the robotic vacuum cleaner that has been around for a while, turning to cars there are currently many worldwide tests of driverless cars.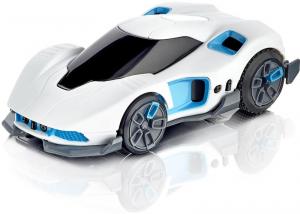 click image to enlarge
Toys through the ages were made to mimic the real world, has the wheel turned 180 degrees so that the real world mimic's toys?
Here you have a pair of low slung sports cars that are quite detailed and substantial they weigh 387grams with the required 4x'AA' batteries (not supplied) inserted. They can be used individually or they can race against each other. The extra games in the App allow the child to invent as well as enjoy.
They are 17x10x4.5cm maximum dimensions; you control them with an App that can be downloaded from either the iOS or the Android store. A nice feature is that it asks if you want Bluetooth turned on and then does so no need for you to fiddle about to link manually.
Before I borrowed one of my neighbours children of a suitable age I spent far too long getting used to controlling one of the cars so that I would not be made to look like an idiot after five minutes as the path I made through the kitchen and lounge for a track to race on, sadly he made me look an idiot after just a couple of go's.
The control on an Android device consists of two circular areas to the left and right of a landscape screen, the left one is forward or reverse – the acceleration can be very rapid – and the right area is left or right, your driving weapons are your two thumbs.
There are other areas on the screen that denote battery level and also allow you select other cars. At the top right of the screen is a button that allows to select other methods of combat.
My excuse is although my opponent was only ten he has had far more practice over the last few years using his thumbs on numerous games on small screens.
A settings screen allows you to set sensitivity for both steering and speed as well as a range of other items.
On the base of the car is a slider that which turns the car on and it makes a noise like a car revving up.
When you close the App you also get a noise and there are a range of other features around sounds that I will let you discover for yourself.
The rear wheels of the car do the work and they are grooved to grip on a range of surfaces, the car is designed for indoor use but a tarmac drive in dry conditions should work. The front wheels are smooth and also somewhat smaller.
When first connected an area behind the driver of the car lights up and you should tap this area to link if you are using in race mode to make sure you control your own car.
This is a solid and sturdy pair of cars and the child's imagination should be brought to the fore when inventing things to do with them far beyond those envisaged by Wow Wee.
R.E.V is available from Amazon at the time of publication for a bargain £59.36 with free delivery.