Return to Witch Island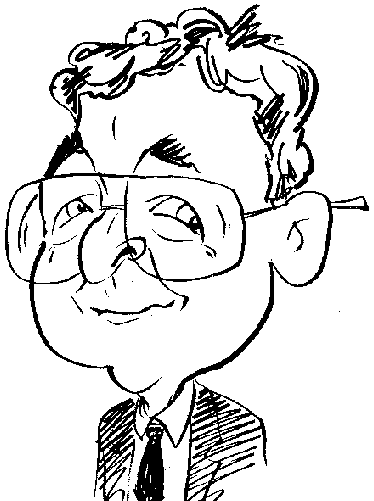 Review controls
As its title should indicate,Witch Island 2, subtitled Legacy, is a follow-up offering that casts you in the role of a determined young woman who needs to use her wits and knowledge of magic to break a spell inflicted, by an evil witch, on the local inhabitants.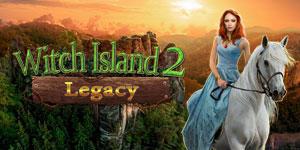 Belonging to the Hidden Object genre of game play, Witch Island 2 allows you to create profiles for individual players so that the game can be played by other family members. These profiles can contain the volume levels for features such as music, sound effects and the spoken dialogue delivered by voice actors playing the parts of in-game characters. You can also decide whether the game should be played in full screen mode or not. Three levels of difficulty are available with this game as you select from Easy, Normal and Difficult with each one being based on the speed at which the Hint and Skip features are recharged after each use and the speed at which Help is offered to aid the player.
The game's opening menu offers a Bonus section which gives the player the opportunity to play twelve of the mini games that form part of the main game. Initially these bonus mini games are shown in monochrome but they do change to a colourful appearance once they have been tackled in the main game and are then made available for the player to retry them at their leisure.
Reprising your role of the young woman from the original title, your introduction to this follow up title begins as you are involved in a sailing accident and are eventually deposited, via an underwater cocoon, on the dangerous and magical location that we know as Witch Island. Here, once you have recovered your senses, you meet up with an old friend from the original title. You are brought up-to-date by Greeny, your toy pet dragon who informs you that the evil witch has been up to her tricks and you will need to put matters to right. Your old adversary had managed to interfere in the forth-coming marriage of a Prince and his bride. With broken promises, deadly poison and the fate of the island kingdom under threat. you will certainly have your work cut out to deal with these problems.
With assistance from Greeny, and the Hint feature in which Green resides, you will need to explore the different areas of the island as you search for important objects, solve various mini games and defeat the plans of the evil witch As your mouse cursor moves around the various island scenes, a selection of clues will appear to indicate possible actions and different locations that make up this magical island. From time to time you will encounter other characters. In such instances, the two characters involved in these meeting will take it in turns to appear as a still image as their dialogue is both printed and spoken by a voice actor.. A series of mouse clicks will be required to progress through each conversational interlude.
Various puzzle type mini games will be encountered. Instruction regarding these games will appear following a mouse click on the Hint feature while a Skip option will appear on the left of the inventory in case the puzzle proves too difficult. I must admit to using the Skip option on more than one occasion.
As mentioned earlier, Witch Island 2: Legacy belongs to the Hidden Object genre. Using a list of text items that will need to be located . these Hidden Object scenes will be indicated by an outbreak of sparkles. While most of the text list of items will be coloured green, a few items will be yellow in colour indicating that an additional action will be required before they can be selected. Once all the items have been located, then you will receive a reward of an item. There is also at least one example where you have to find a set number of animals hiding in a scene;
With its mysterious forests, mountain scenery, gloomy caves and waterside locations, there is plenty to keep the player occupied. Overall I found the game to be rather bitty. It was quite easy to become lost in the storyline as you set about tackling the events caused by the witch's evil curse and the rescuing of those that have fallen under the spell.
I felt that the variety of the mini game puzzle was the game's strongest point. There is a good mix of logic puzzles and others that have a more eye-hand co-ordination aspect. I downloaded my copy of this game from Gamehouse.com where the game is available for $9.99. System requirements call for a 2.0 GHz processor with 2048MB of RAM, running Windows 7 and later.
http://www.gamehouse.com/download-games/legacy-witch-island-2