A Wileyfox Handset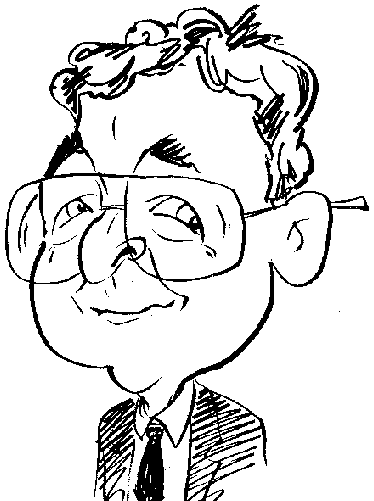 Review controls
A visit to a central London location, just off Oxford Street, introduced me to a new handset from Wileyfox.
When the topic of smartphones takes centre stage, one brand name that might not appear in most users top five listing would be that of Wileyfox. Yet this London based manufacturer has produced a number of innovative and interesting decisions in the development of its various handsets. Wileyfox works on the principle of bringing together London-based design concepts with high quality tier one components, best in class Chinese manufacturing facilities and the popular Android operating system software overlaid with Cyanogen. The latest offering from Wileyfox is the Swift 2 which is available in either Standard or Plus varieties. I have recently being looking at the Wileyfox Swift 2 Plus model.
Available in a choice of Midnight Blue, Gold and Rose (my review unit was of the Midnight Blue colour), the Swift 2 Plus is a 5-inch HD handset with dimensions of 148.7 x 71.8 x 8.6mm (H x W x D) and a weight of 155g (including the non-replaceable internal battery). The handset fit comfortable in my hand with no slipping or sliding although finger smears did tend to build up on the screen through normal usage.
Constructed of aviation-grade aluminium metal with a diamond cut Wileyfox logo on the rear, the 5-inch HD touch screen has a resolution of 1280 x 720 covered and protected by Gorilla Glass V3. With this device Wileyfox is offering a replacement screen service that lasts for 12 months and extends the standard warranty by a further year on top of the usual two-year offering. The cost of this service is £14.99. Needless to say I have not tested this particular feature.
Positioned on the right side of the handset is the fairly standard arrangement of a volume toggle and power on / off buttons. The left side of the unit houses a pop-out container, released by the handy pin-print tool included in the box, that gives you a choice of the type of content it will hold. There is space within this container to slot in a micro and nano SIM if you want dual phone connectivity for business and personal. However, if you prefer, you could go with a micro SIM and a micro SD card to expand the available standard storage of 32GB of which 24GB is available to the user.
Located on the bottom of the handset is a Type C USB reversible connection for use when powering the device's internal 2700mAh Polymer battery. This battery barely lasted for eight hours when I ran my usual non-stop video playing test before it died completely. You are provided with an appropriate USB lead for charging the Swift 2 Plus. A standard 3.5mm jack socket is on the top of the device for attaching a set of headphones.
Built into this Wileyfox handset is support for Qualcomm Quick Charge™ 3.0. This technology will allow for a quick burst charge of 25% in 15 minutes, 50% charge in 30 minutes or 75% in 45 minutes. You will need to provide the appropriate power charger as this facility is not included in the package.
As is generally the normal standard, this Wileyfox Swift 2 Plus offers both front and rear mounted cameras. The main camera, as usual, is located at the rear of the handset. This is a 16MP camera featuring a Samsung 3P3 sensor with an f2.0 aperture and dual LED flash facility. Capable of making use of PDAF (Phase Detection Audio Focus), this camera comes with live filters and a burst mode for still images. Videos can be captured at 32fps at 1080p. The front mounted Selfie unit is an 8MP model with digital zoom capability for those warts-and-all close ups.
The Swift 2 Plus is powered by a Qualcomm MSM8937 OctoCore CPU with a clock speed of 1.4GHz and an Adreno™ 505 GPU. While this handset comes with 32GB of memory, you find that only 24GB is available to the user once the Android Marshmallow and the overlaid Cyanogen software have taken their fill. Cyanogen is open-sourced software that sits on top of the Android system. While it does offer some features not found in the official Android based operating system, some users could find that this addition could get in the way of how they interact with the popular Android method of operating.
For instance, the presence of the Cyanogen overlay produced one of the slowest boot-up sequences I have encountered with a smartphone. Following a two-second depress of the power button, a further 72 seconds was taken up before you arrive at the lock screen. The Swift 2 Plus was more inclined to live up to its name when tackling other tasks with quick switching between apps and smooth scrolling during various activities.
The Wileyfox Swift 2 Plus is available direct from www.wileyfox.com of other online channels including Amazon. Pricing has been set at £189.00 making this handset a reasonable purchase. Incidentally, similar to BT's latest router, Wileyfox has designed packaging for this handset that will pass through a letterbox for easy delivery. Unfortunately nobody checked my letterbox.