Who Stole the Crown?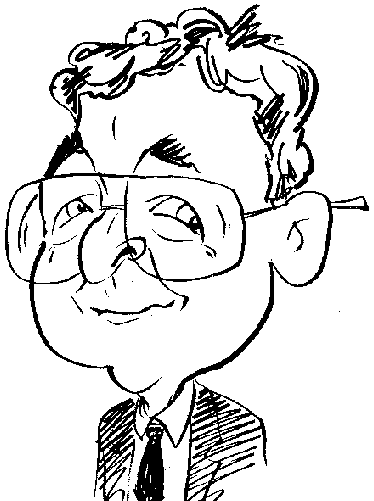 Review controls
When the crime scene is a Cathedral, do you gave the gravitas and skill to complete the investigation?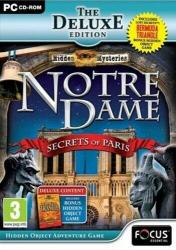 click image to enlarge
Notre Dame - Secrets of Paris is a Hidden Object Adventure game. I have been looking at the Deluxe Edition of this particular title. Unlike the numerous Collector's Edition titles, which tend to come with additional items based on the main story, this Deluxe Edition has been paired with a separate bonus Hidden Object game entitled Lost Secrets Bermuda Triangle.
Developed by Gunnar Games, this title is based on a robbery conducted on the premises of the Notre Dame. This crime was discovered by Bishop Martin during his nightly inspection of the Cathedral. He discovered the Crown of Thorns, the most precious and revered relic in Notre Dame, had disappeared. As the chief investigator, it is up to you to recover the Crown of Thorns by completing tasks and solving puzzles.
This game supports the usual array of set-up options. Profiles can be created so that different people can play the game and have their progress recorded. Volume levels can be set for background music and sound effects plus there are options to view the game in full screen mode with the use of a custom cursor. No choice is offered with regards to difficulty with this game.
As you travel around the Notre Dame and its surrounding area, you will be provided with various tools running across the bottom of the screen. Running from left to right are options to access the game's menu, a journal automatically recording details of your findings, an inventory containing items collected, plus a map and task facilities. The map feature displays your current position along with locations where tasks need to be completed and those still locked. The lack of a Hint feature might come as a surprise but it does make a return when Hidden Object game play occurs with Hint replacing the map and task facilities.
While your mouse cursor will change shape to indicate when different actions are possible, you are granted with a special action to deliver assistance. A right mouse click will reveal possible directions and hotspots within the current scene. You then have a clue as to what action to take next. Other clues have an important role to play in this game and these will be recorded in your journal allowing you to access them when required.
Hidden Object game play is featured on a regular basis throughout this game. In some cases you hardly have time to catch a breathe before the next Hidden Object scene follows another. The regularity of their appearance is such that it is not surprising that not only locations are often repeated with more than one visit but there is also numerous duplications in the lists of required items.
Helping dilute the steady diet of Hidden Object action, the game does offer some mini game puzzles. These puzzles vary in type with their different challenges. The puzzles have a Skip feature should a puzzle prove too difficult.
As you search for a solution to the missing Crown of Thorns, you will get help from various ghostly spirits. In this way you will meet Joan of Arc, Victor Hugo, a French revolution soldier, Bishop de Sully and Napoleon. If these characters have anything to say then their dialogue will be presented in just text format. While I will not reveal the name of the culprit, regarding the crime, you should have no difficulty in identifying this character from the limited cast list.
The second title in this package is Bermuda Triangle. This is a Hidden Object Adventure game based on a search carried out by Rachel Broadview, helped by Salvatore Ortiz, to discover more about her aunt, Bethany Broadview. Really it is a treasure hunt game with extra puzzles. The game contains a mix of Hidden Object game play, conversational interludes and an occasional puzzle thrown in for good measure.
I have seen this dual offering listed on eBay priced at £6.38. System requirements call for a 1.0 GHz processor with 512MB of RAM and 270MB of hard disk space running XP and later.
Hidden Mysteries: Notre Dame: Secrets of Paris: Deluxe Edition (PC) PEGI 3+ | eBay