An Egyptian Tale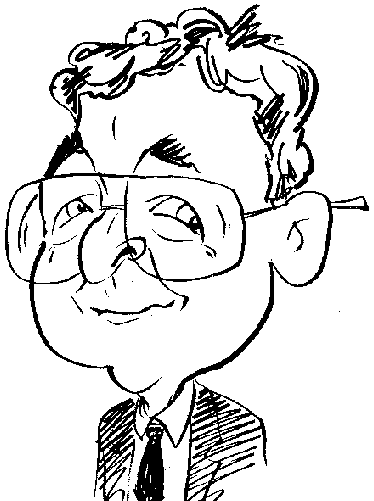 Review controls
When an elderly relative passes away, you are called in to clean up any issues.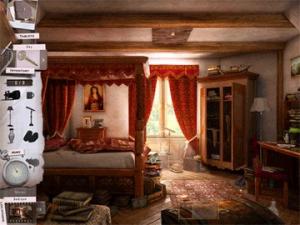 click image to enlarge
Several different approaches have been used when presenting Hidden Object action within a game. Generally the concept of cluttered scenes play a main part, as does the presentation of the items that need to be found. But then various additional ideas could be added to make the game genre stand out from the pack. This next game adds a scene scrolling feature to some instances of its Hidden Object game play.
Developed by White Birds Production, The Secret Legacy describes itself as a Hidden Object Adventure game and a Kate Brook's Adventure. In this game you take on the role of Kate Brooks who, at the start of this adventure, is faced with the task of cleaning out the property of her recently deceased grandmother. Her grandmother worked at the local university where she was a history professor.
On her arrival at Grandmother's office, you find a letter which refers to a mysterious secret legacy. This sets you on the trail of clues to learn about the mysterious circumstances of grandmother's death and a great treasure buried somewhere in Egypt.
While this game follows the usual pattern of Hidden Object game play, mini game puzzles and adventure sequences, it does put its own look on these procedures and the look of the game. Usually with games of this type, you would expect to find the tools allocated to you being arranged across the bottom of the screen. But this is not the way of this adventure.
Such facilities are moved to the left side of the screen. Heading this arrangement is a section used for storing and accessing the different Egyptian tablets that appear during the game. Next comes the game's inventory feature with a pop-out facility so you can view and access its content when necessary. Below the inventory is a panel which will display the required items during a Hidden Object game play. Below this list panel is the game's rechargeable Hint feature in the form of a pocket watch.
Completing this column of tools is a location feature showing the scenes you have visited in the current location. This feature allows you to easily switch between them. But be aware that once you move to another location, such as from grandmother's office to her Manor house, then you will loose quick access to those scenes and must create another collection of scenes.
You also get some further assistance provided by the mouse cursor. This will change shape to indicate when different actions are possible. The game also contains what is described as a new Virtual 3D feature. This will let you move your view of a scene to the left and right. This is a feature that I have seen in some other games. Dotted throughout the game's scenes are notes. These notes will either contain a message from grandmother or a list of items needing to be found during a Hidden Object session.
Along with its novel way of introducing the items to be discovered, Secret Legacy uses a variety of formats when displaying these items.. The old familiar format of a text list makes a regular appearance, as does the use of small monochrome images. From time-to-time you will need to find a single item that has been broken up into segments. In some cases the Hidden Object action with involve a specific scene. However sometimes the scene will contain the Virtual 3D feature and you will need to swivel left or right in order to discover an item or segment of an item.
As part of the game you will need to find eight Egyptian tablets which are automatically stored in a special box when found. These tablets will retell the story of Alchenotep, Prince of Egypt, Zakuni, Princess of Babylon, and Iseth, a slave girl. The different segments of this story can be replayed whenever you want.
As well as finding the Egyptian tablets and completing the numerous Hidden Object scenes, you will also be faced by some mini game puzzles. These challenges cover tasks such as restoring a map, creating a picture from sections, releasing a blocked-in key and restoring a fresco. After a delay a Skip option becomes available if a puzzle proves too difficult.
The game contains a minimum of dialogue. Apart from an occasional thought of your on-screen character, the game's dialogue will appear in various picture book scenes used to join the various sections of the storyline. This dialogue is limited to just printed format.
While this game does have some innovative features, there were some occasions where I struggled to carry out certain actions. This was especially noticeable when positioning gears to complete a sequence was required. The game requires a 2.0 GHz processor with 512MB of RAM and 300MB of hard disk space running Windows XP and later. I have seen this game advertised at $2.99.
The Secret Legacy: A Kate Brooks Adventure - PC Game Download | GameFools