Off to Brazil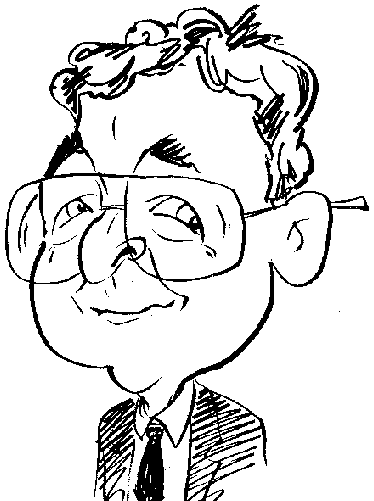 Review controls
Ever been to Brazil? This next game might provide you with a suitable alternative to a physical overseas trip.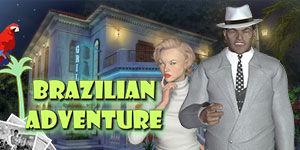 Developed by "What Day Is It Games", Brazilian Adventure belongs to the popular Hidden Object Adventure genre. In this game, set in 1959, you take on the role of a freelance airplane pilot who is contracted to fly his passenger, Mr. Hanari, to his destination. However engine problems cause an emergency landing and your passenger is less than pleased by this development and refuses to settle his bill. But we are getting a little ahead of ourselves and need to back track a step or two.
As usual with games of this genre, you can make certain adjustments to the playing environment of Brazilian Adventure. Volume levels can be adjusted for background music, sound effects and voice-actor delivered dialogue. The game can be viewed in full screen or windowed mode with either a custom or hardware cursor as you gather together a series of collectible items, solve puzzles and explore areas.
Three levels of difficulty are available as you select from Casual, Expert or Super Hard. Playing at Casual level you get a quick recharging of the Hint feature, icon changes to reflect when different actions are possible and active zones glowing frequently. Opting for Expert level brings a slower recharging of the Hint feature, icon changes and less frequent active zone indications. For the ultimate challenge you can select Super Hard level which has no indication of active zones or icon changes. There is also no Hint feature at this level.
An optional tutorial will introduce the player to the various types of cursor covering actions such as manipulation, sounds to be heard, pick up, areas of interest and possible directions in which you can move to another location. Occupying the lower section of each scene are the tools available to the player. Taking up a central position is the inventory which remains concealed until its area is invaded by the mouse cursor. On the left are shortcut icons for the main menu, a journal which automatically records useful information, and a list of current tasks that need completing. Located on the right is the rechargeable Hint feature in the form of a parrot. There is also a sketch map indicating your current position, undiscovered location and those worth checking out. There is also an icon to check out yout current collection of discovered objects which are stored in a special container.
When selecting the Hint feature is not as specific as many other similar features that I have come across. Often, rather than point you in a specific direction, it will advise you to check out the map. In this way you will discover the next location to visit. If the provided indicator contains moving footprints then a mouse click will take you there. The parrot is also rather vague when called into action during Hidden Object scenes. Instead of pinpointing an item, the parrot flies around the area that contains a yet-to-be discovered item.
Identified by an outbreak of sparkles, Hidden Object scenes use the familiar technique of presenting a text list of objects which need to be located in the current scene containing miscellaneous goods. In many cases the required items are on the small size and are difficult to locate even with the assistance of the Hint feature. You will be rewarded with one of the located items at the conclusion of each scene.
As you move around the different locations in this game, and discover more about the criminal intending to arrive in Brazil, you will need to solve puzzles such as getting a jammed coke bottle out of a machine and restoring a torn-up letter. Along the way you will meet various rather static characters delivering the voice-actor dialogue which also appears in printed form. The dialogue is hardly world shattering but should suffice even if the various characters are wooden to the extreme.
The game has a slightly old fashion feel to it as it involves moving around and visiting locations multiple times. This was a game that I did not get much pleasure from playing it. Brazilian Adventure is available for downloading from various sites such as Gamehouse.com where it is priced at $9.99. System requirements call for a 1.7 GHz processor with 4096MB of RAM and 825MB of hard disk space running Windows 7 and later.