Visit the Underworld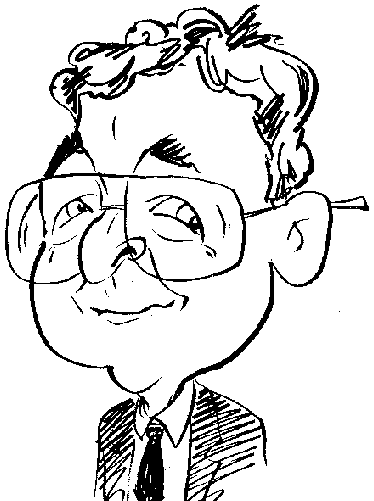 Review controls
Are you ready for a story about a journey? Maybe it is not to the destination you would opt for given the choice. But Vendel Games hope you will accept the invitation.
Downloaded from Gamehouse.com, Love Chronicles - Death's Embrace is of the Hidden Object genre developed by Vendel Games. I have been checking out the Collector's Edition of this particular title. Bundled with the main game are a number of bonus offerings that Vendel Games hopes will add extra appeal to your trip to the Underworld. Accessible from the game's main title screen, these bonus items consist of Concept Art, Music, Wallpaper, Strategy guide and headshots of the Vendel Teams responsible for the creation of this excursion to the Underworld. You also get a bonus chapter once the main game has been completed and a game entitled Hearts available when you have collected 26 hearts.
Along with an advertising feature dealing with other VG titles, the game's title screen allows you to create profiles for players and make adjustments to the gaming environment. You can set the volume levels for background music, sound effects, ambient and voices. There are also options to play the game in full screen mode and use a custom icons.
When playing this game there is a choice of difficulty levels but these are presented in a slightly different way to the majority of games of this genre. Rather than simple categories, such as Casual, Advanced, Expert or Custom, you can select from various classified characters. The game gives you the option of playing as a Magic Apprentice, Wizard, Sorcerer or Warlock. Depending upon your choice, you will be granted different rates of charging for the Hint and Skip features, the use of sparkles and glints to identify elements of importance or interest, plus be selective in the features that are available.
This is the story of Aaron and Ophelia who are deeply in love. Unfortunately, while asleep, Ophelia is transported to the Underworld - a place from which you are not meant to return. While heartbroken at the loss of his beloved, Aaron sets out to do what he can to rescue Ophelia.
Your main view of the world of Love Chronicles is made up of various scenes that have an area running across the bottom of the screen . This area contains the tools that are available to you. Taking up a central position of this area is an inventory with chevron at each end so that you can cycle through items when there is not enough space to display then all. In some cases numerous copy of the same item will be collected and in such instances a number will appear alongside the object. Any item in the inventory accompanied by a circle symbol will require some additional action before it can be used.
To the left of the inventory is the Task indicator so you can check on what you need to do plus you can also access the Strategy Guide and the game's own menu. The right side of the inventory houses the rechargeable Hint feature and an indicator that is linked to the heart collecting feature.
As the game cursor moves around the various scenes in the game, it will change shape to reflect when different actions are possible. These shapes include a hand, magnifying glass, gears and an arrow. They are used to inform you when actions such as pick up, examine, use an inventory item or move in a specific direction are available.
Spread over five chapters, the world of Love Chronicles takes you on a trip through a world where magic, potions and strange animals form part of the mix as you are challenged to defeat Portal Guardians with the assistance of a Dark Spirit whose presence turns your character into a Dark Mage. Along with the previously mentioned standard tools, you also have access to a Dark Compass which will react to the presence of magical influences and can be used to reveal them so that you can tackle them.
As you travel around this mystical environment completing challenges and overcoming difficulties, you will meet various characters, some of which you will need to help while others will require being defeated in combat. Often they will have dialogue to impart. This will be delivered by a voice actor or displayed in text format on the screen.
Hidden Object game play has an important role to play in this game. In some cases you will be asked to locate a specific number of a certain type of item or a selection of different objects. Generally the source of the object will consist of a cluttered scene but there were times when silhouettes were used rather than full bodied objects. When the text format was used to indicate the objects to find, any item displayed in a different colour will require an additional action before it can be found. You will be rewarded with one of the objects located once a Hidden Object session was completed.
Love Chronicles has an interesting mixture of puzzle style mini games. With an option allowing you to choose from two difficulty levels, you are set various challenges that can rely on elements such as logic, trial & error and hand/eye coordination with a fallback option of skipping a puzzle that proves too difficult. Puzzles require you to follow recipes to create potions, reform pictures, find relevant symbols in a scene, match pairs of objects, travel through a maze and catch falling objects in a container. There some occasions when the temptation to skip a puzzle proved too strong for me to resist.
After a rather slow start, Love Chronicles - Death's Embrace can sneak up on you and dominate your game playing time, the mixture of excellent graphics and challenging puzzles is appealing. At the time of writing this review, I had failed to collect 26 hearts so can not comment of this bonus game. I downloaded my copy of the game from Gamehouse.com where it is available for $19.99. You will need a 1,9 GHz processor with 128 MB of RAM running Windows 7 and later.
http://www.gamehouse.com/download-games/love-chronicles-deaths-embrace-collectors-edition