Toshiba Canvio Basics 3TB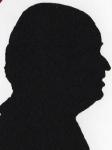 Having told you about the other two units in the latest Canvio range the chance came up to tell you about the Basics offering. This is - Bus Powered - so no need for external power as with earlier external drives so it should plug in and be ready to use.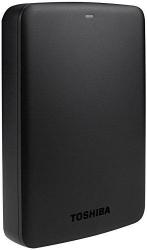 click image to enlarge
The memory is 3TB or 2.72 TB depending on how you calculate the available space.
It is 12x7.5x1.5cm but the USB3 plug fits into the back meaning you need another 3cm of total space so 15x7.5x1.5cm is required. It weighs 207grams and the box has a padded bubble wrap bag idea for moving it around.
There is a 22 language PDF file on the drive, the first eight pages are in English and should answer most questions. This drive is designed for use on Windows 7 or later, it is USB3 but works fine on USB2 drives at a somewhat slower transfer rate.
Recently I have told you about a NAS unit from Buffalo and while this Canvio offering is a poor relation to a NAS even using the Buffalo method which is very different to other people's NAS units it did give me a chance to transfer files to and from the Canvio Basic device using the USB3 ports on the NAS.
People who have read my Buffalo NAS review will know that one of my tests was to transfer 28.5GB of files from my PC to the Buffalo NAS via Ethernet and this took just under 7 minutes to transfer 336 files in 33 folders, the same file from the NAS to the Canvio Basic via one of its USB3 ports took only a little longer at 8 minutes. I then copied the files from the Canvio Basic to another USB3 hard disc on the other USB3 port of the NAS is 9 minutes.
The folder on the Canvio Basic was renamed and then files copied to the original PC via Ethernet and this took only seconds over 7 minutes.
Next the big one my weekly backup again using an Ethernet cable to connect to the Buffalo NAS and then the Canvio Basic drive connected to one of its USB ports, 206GB of data – compressed by Acronis to 171GB – transferred is just 48 minutes.
I have been using this drive for all sorts or transfers for a couple of months and I have been quite happy with everything and it has accepted everything I have given it with no problems found with either reading or writing files.
For those wanting manufacturers facts this is a 5400 RPM unit, with 12MS average seek time and a transfer rate of up to 5 Gb/s.
The Toshiba Canvio Basic 3TB is available from Amazon for £108.95 with free delivery.
http://us.toshiba.com/computers/storage/portable/canvio-basics/hdtb330xk3ca