Toshiba Advance 2TB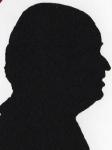 The latest range of USB3 small external drives from Toshiba sees the Canvio Advance (highest specified of three) cross my desk to be given the real world test over a matter of weeks, using transfer by USB2, USB3 and this time also USB 'C' for good measure.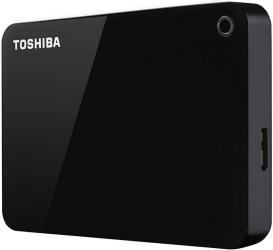 click image to enlarge
As I was testing this with Windows PC's and I had used similar products all I did was unbox the drive and connect the supplied USB3 cable. Unlike earlier USB drives this takes the small amount of power required from the USB port so it is true 'plug and play'.
While this is stated to be 2TB and by the 1000 calculation method it is but Windows used the 1024 calculation so it only shows as 1.81TB this is normal.
I picked 500GB of video files that were a total of 912 files first I took them from their home - an older USB2 drive - and copied them to via USB2 port to a recent Notebook this took just short of four hours.
Next I renamed the folder I had copied them to and then using the Notebooks USB3 port copied them to the Canvio Advance this took 1hour and 25minutes.
Now I renamed the folder on the Canvio and copied them back to the Notebook and this took a fraction under 2 hours.
Next with the folder renamed again I used a USB 'C' port on the Notebook to copy the renamed folder to the Notebook this took a small amount longer at 2hours and 24minutes.
My final test on this set of files was to copy them from the Notebook via the USB 'C' port and USB3 adapter back to the Canvio Advance of course to a different folder name this took 3hours and 12minutes.
Now I am aware that all my tests were dependant on the speed of the Notebook that files were copied to and from but it is a real world test and while I did shut down the Wi-Fi and Bluetooth and as far as I know no other processes were working I cannot be certain as this was after all Windows 10.
I was watching the transfer rates around 30mbps was the original USB transfer rate and while I did see early files move at over 100mbps this dropped to nearer 60mbps and even lower during various later transfers.
You get the possibility to download both Backup and Security (password protection) software from the Toshiba site this is only available to mid range and Canvio Advance full details are in .PDF files on the drive, while the drive can be used on a MAC neither of the pieces of software for Backup or Security will work on a MAC.
The drive comes with a two year warranty, however do not expect Toshiba to salvage your data should you forget your password if you use their Security software. The warranty consists of replacing the drive if it becomes faulty in the two year period.
The Toshiba Canvio Advance 2TB is available from Amazon for £79.99. It is available in Black, Blue, Red or as I was sent in White.