Toshiba 4TB USB Drive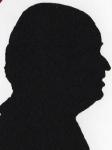 External hard drives used to be large and also require external power now not only are they powered by the USB lead they are also very capacious and often far larger than the hard disc of the PC that they are often connected to.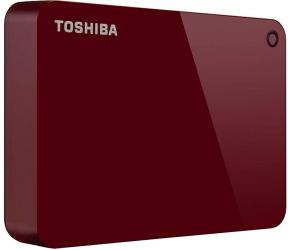 click image to enlarge
The drive is 11x7.7x1.7cm and weights 216grams with the supplied 40cm long USB3 attached. This will add another 2cm to the 11cm length of the unit.
If you do not have full size USB ports and only USB 'C' you have not been forgotten as a USB 'C' to USB adapter has been supplied. This fits into your USB 'C' port and sticks out 3.2cm to give you a USB3 port. The total measurements of the adapter are 4x2.2x1.1cm.
While a lot of people will use such drives to store backups – yes even 4TB can soon be filled – others will use them to store videos often taken on mobile phones. My first foray was to take the contents of my PC's music folder which was over 4GB in size and had 5622 files.
First I copied it to the Drive using a USB2 port and it took over 24 minutes.
Next Step was to copy it a machine with USB3 ports and this took 9 minutes and 12 seconds.
Deleting the folder on the Drive and then recopying to the Drive from the machine with USB3 ports took 6 minutes and 3 seconds, with transfer rates at times of over 130MB/s.
The drive arrives pre-formatted and comes with security and backup software links on the drive for you to download if you want it. With this software you can setup passwords so that whatever is on the drive is for your eyes only and providing your drive remains connected backups can be totally automatic.
It comes with a carry pouch should you need to take it with you and you also get a three year warranty.
There are various capacities from 1TB to 4TB and the weight given is for the largest capacity the 4TB.
In my tests I found that transfer rates varied – maximum stated transfer is up to 5 Gbps – according to file size and indeed to where it was on the drive and the same applies to the PC it came from or moved to and of course what other tasks it was currently performing.
In theory the faster the processor on PC the faster the files moved.
Prices of this unit are very flexible the cheapest I found was from grooves.land £115.31 in silver, my unit however was dark grey.