The Living Mountain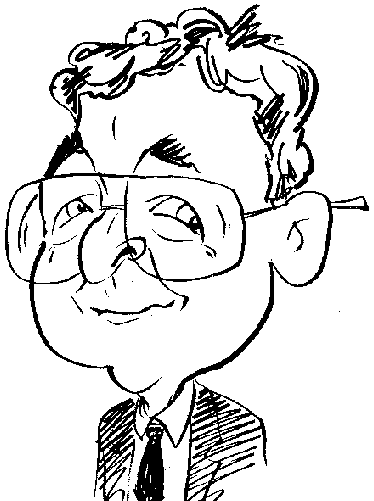 Review controls
Following The Tree of Life, The Living Mountain continues the Amaranthine Voyage saga as it relates the further adventures of Professor Burns.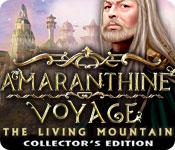 I have been looking at the Collector's Edition of this Eipix Entertainment Amaranthine Voyage: The Living Mountain which comes with a number of bonus items. While, in some cases, bonus items can be accessed immediately, other will require progress to have been made in the main game and there are some which only become available when everything else has been completed. The immediate category includes Music and Wallpaper while access to Movies, Puzzles and Hidden Object game play is only given once you have encountered them in the main game. A bonus game becomes available when you have completed the main game and then you will be granted access to a Photo Book, Lore Book, Souvenir Room and a Biscuit Hunt.
Prior to entering the main game of The Living Mountain, you can create profiles to record the progress of individual players. Adjustments can be made to the game playing environment as you set the volume levels for background music, sound effects and voice dialogue. There is an option to play the game in full screen mode with automatic wide screen detection. Other options include the use of a custom cursor and high resolution.
When playing the game there is a choice of four levels of difficulty as you select from Casual, Expert, Insane and Custom modes. With Casual mode you get fast charging of the Hint and Skip features plus glints, sparkles, helpful messages, a map indicating objectives and interest plus no penalty for mis-clicking during Hidden Object sessions. There is a slowing down of the Hint and Skip charging features when selecting Expert mode but you do get glints, sparkles and helpful messages plus a map that shows objectives. A further slowing down of the Hint and Skip charging occurs with Insane mode. There are no glints or sparkles while a penalty is imposed for mis-clicking during Hidden Object game play. The final Custom mode allows you to cherry pick the settings you want.
Your role in the game is that of Professor Burns who is a lecturer at a college. She is also ambidextrous as she reveals by writing on the blackboard with her right hand and then checking her students' work using her left hand. The arrival of a parent, whose son has gone missing, is the impetus for this adventure to start as you agree to search for the missing boy.
As usual, with games of this type, the tools available to you are arranged across the bottom of the well-drawn scenes making up the different locations forming the basis of this game. Taking up a central position is an inventory holding collected items until they are needed. To the left of the inventory is a journal containing findings and objectives while the right side provides access to a Strategy Guide and the game's Hint feature. As progress is made, various other tools will be added to this area. You will be accompanied by a dog, named Bonnie, who can fetch items out of your reach plus, once found, a map allowing you to move quickly between previously visited locations and a bow & arrow required to complete certain tasks by hitting a moving red dot.
Your mouse cursor will provide clues as to which actions can be carried out. The cursor will tell you when to examine an area, pick up an item, exit to another scene and speak to another character. When conversing with another character, an overlaid window showing the head and shoulders will appear. Dialogue will be delivered by a voice actor and is simultaneously shown in text format. In some cases mouse clicks will be required to move to the next section of dialogue.
While travelling around the magical world, in which you find yourself, you will need to be on the lookout for various items such as the challenges set by Hidden Object scenes and puzzles. Along with the items required to complete tasks, there are 48 dog biscuits and 20 fairies scattered around waiting to be found. I felt the dog biscuits were easier to detect as the fairies tended to hide behind objects.
Hidden Object game play uses a mixture of formats. Sometimes you will be asked to find items listed in text format with those items coloured red requiring an action before it can be selected. Silhouettes are also used to indicate items to locate and often these scenes spread out to cover more than a single screen. Each of the Hidden Object scenes ends with a riddle regarding one of the items. With most of the Hidden Object scenes you have the option of switching to Bubble Shoot action.
Sometimes requiring you to have obtained specific objects, the game's puzzles vary in type. Among the tasks you will need to complete are those of putting the sections of a map together, arrange paths for birds to find their nests, stack coins on a board, rearrange sections of a cylinder and arrange gems in the correct position. A Skip option if a puzzle proves too difficult is made available.
Amaranthine Voyage: The Living Mountain combines well-drawn graphics, eye-catching animations, interesting sound effects and voice actor delivered dialogue ingredients but it still lacked the ability to fully pull me into the game. I never felt like burning the midnight oil for long playing sessions when tackling this game. The Collector's Edition of this game is available from Big Fish Games priced at £10.80. The game requires a 1.4 GHz processor with 1024MB of RAM and 1456MB of hard disk space running Windows XP and later.
https://www.bigfishgames.com/games/8720/amaranthine-voyage-the-living-mountain-ce/?pc