The HP EDGE 8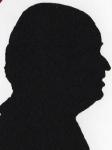 This item could have an identity crisis. By default it is a Tablet but instead of running Android it runs Windows 10. It can also be used as a Notebook it comes with a Bluetooth keyboard. So here I get to use Windows 10 as it was intended with touch and even a pen stylus.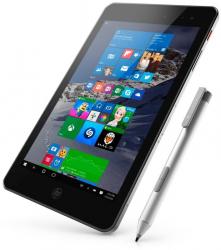 It is 21.7x12.5x.7cm and weighs 365grams. The supplied keyboard for use in notebook mode is 26x17cm. The viewable screen is 10.7x17.4cm which gives the notional diagonal imperial measurement of 8inches. The screen display is 1920x1200 and in a 16:10 aspect ratio.
One word of caution if you shut down in notebook mode you can have difficulty in getting the onscreen keyboard to show up if you next boot in Tablet mode.
The processor is an Intel Atom x5-Z8300 quad core offering and it comes with 2GB of RAM and 32GB of internal storage. You can also add up to a 64GB micro SD card. The unit has both Wi-Fi and Bluetooth the supplied keyboard is connected via the latter.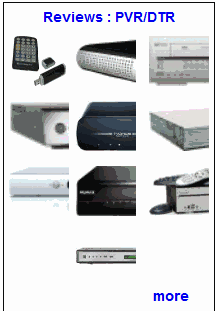 As this is a full copy of Windows 10 I took a CD-ROM I have with my database program and transferred them to an OTG (On The Go) device and installed the program – which dates back to Windows XP days – just to see if Windows 10 would run it. Having also transferred my database I can say it ran it without problem and in fact having 2GB or RAM as opposed to the 1GB it is used too it was fine, just because a program is old does not mean it cannot work well with newer technology.
Windows 10 (home version here) was sold for touch and of course with a Tablet you have touch but you also have a stylus pen to allow you to write on the screen to annotate items which if you remember back to the original hype was almost a big a seller as Cortana, sadly she also resides on the Edge 8.
Going round the outside the right side has an orange on/off button then the volume up/down rocker and then a socket that contains a SIM and optionally also a Micro SD card.
The base has micro USB connection for charging and OTG use. This can also be used to connect to a PC and then transfer files and data both ways. The left side is clear and the top has a 3.5mm headphone socket.
Assuming you are using it in portrait mode the top right of the front has your Selfie camera and immediately behind it on the back the rear camera that is 5MP but there is no LED flash.
While the face is reflective its shiny black surface is not as bad as some showing fingermarks. The sides are a light metallic grey and for some reason the rear is one third landscape black and two thirds landscape white.

Apart from Windows 10 Home you get some HP Apps and a 25GB allowance for one year with Dropbox.
As a Tablet it works well the mobile version of Word and Excel mean you can work with your office documents while out and about. I mentioned the SIM and this can keep you in touch when no Wi-Fi is in range, you get 250MB of mobile data a month free for two years.
The HP EDGE 8 is available from the link below for £359.
http://store.hp.com/UKStore/Merch/Product.aspx?id=K6F65EA&opt=ABU&sel=TBL