Solving the King's Murder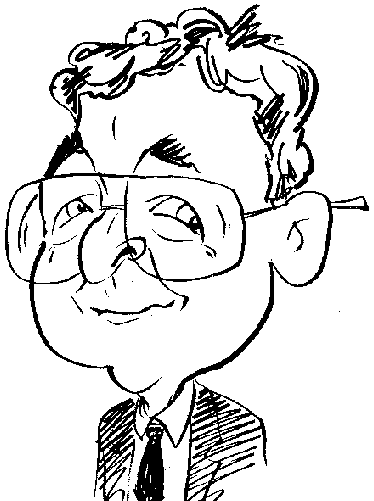 Review controls
This next title combines Hidden Object, Match 3 and Card Pairing game play.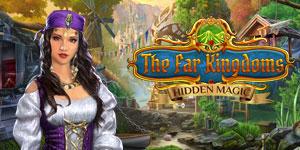 "The Far Kingdoms - Hidden Magic" belongs to the Hidden Object genre of gaming. Developed by Lazy Turtle Games, this title casts you in the role of a princess who had embarked on a sort of gap year experience to broaden her knowledge of the wide world and different communities over which she would eventually rule. On hearing of the death of her father, the King, the princess returns to her homeland and is met with a variety of challenges that need to be completed before her coronation.
The game allows for certain adjustments to be made to the playing environment. Volume levels can be set for music and ambient features plus the game can be played in full screen mode with a custom cursor. Rather than offering a choice of difficulty levels, the game allows you to select from three different head shot avatars to represent your on-screen character. The game can be played with no overall time restrictions or with each challenge being met within a three minute period.
On being summoned home to take control of the kingdom following the death, which actually turns out to be murder as we find out later, of your father, you are faced with a number of challenges located in different buildings and sections of your kingdom based on the central location of your castle. Apart from some briefing sessions, delivered in printed text format, at the start of each challenge, little is provided in the way of any help and the program's screen features.
In most cases you are expected to use a "suck it and see" approach as you click on various icons or elements to see what happens. When your challenge consists of Hidden Object game play, you will be presented a scene into which numerous objects have been integrated. Running across the bottom of these scenes is an area containing tools and a view of some of the objects to be located. These items will be displayed either in text or silhouette format on a central section which can hold up to three items at a time. As you make progress through the various levels, the text items will be complicated by features such as mixed up words or those that are displayed in mirrored format.
To the left of this area is a single icon leading to the adjustable features mentioned earlier. Four icons are available on the right side of the central section. These icons, each with a number showing how many uses they have available, provide features for Hints, Lighting-up a darkened scene, swapping the displayed items to be located and increasing the time to complete a task. Initially these features will come with a set number of uses that can be applied to a specific task. However once these have been used up and zero has been reached then there will be a one minute delay before a single use is added to the appropriate icon's allocation of uses.
Fortunately the one minute delay can be avoided once sufficient progress has been made and enough gold coins earned. This money can be used to purchase extra uses for the various tools to help identify items. I will leave you to discover how this simple replenishing task can be achieved.
With printed messages from various citizens, you are directed to different locations to carry out tasks with a heavy Hidden Object influence as you search for silhouette or text items. There is plenty of repetition in the appearance of locations to be searched and the type of objects to be found. There is also little regard for the actual positioning of certain objects within scenes. In some cases the scene will be darkened and feature a searchlight facility that can be moved around using the mouse cursor. Using the mouse wheel you can zoom into the current scene for a closer look. As with the searchlight feature, the mouse cursor cab be used to move around these zoomed views.
At various intervals the current Hidden Object scene will be replaced with either a Match 3 grid or set of cards that need to be paired. With Match 3 game play you will need to create groups of three or more tiles and clear specific areas of the grid by swapping two adjacent tiles. Card pairing shows you a layout made up of cards faced down. You will need to turn over two cards and, hopefully, locate those with the same image. Both of these types of mini games are rather simple and should not challenge even a novice player.
At various intervals you will need to deal with evil entities, such as a giant monster or powerful witch, as you make progress. These contests do not involve any hand-to-hand combat or anything more complicated than clicking on a "Banish" button before returning to the steady diet of Hidden Object game play with Match 3 and Card pairing seasoning.
The game does have a particular annoying feature in that it insists of returning you to the initial title screen, admittedly for just a few seconds, before moving on to the next stage. This feature quickly became annoying and did not help my enjoyment of the game.
I downloaded my copy of the game from Gamehouse.com where it can be purchased for $9.99. System requirements call for 1.5 GHz processor with 512 MB of RAM running Windows 7 and later.
http://www.gamehouse.com/download-games/the-far-kingdoms-hidden-magic