Opening Hob's Barrow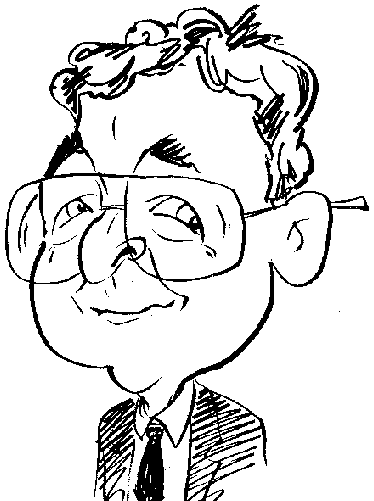 Review controls
Why are the locals so secretive about Hob's Barrow and very reluctant to talk about this burial chamber?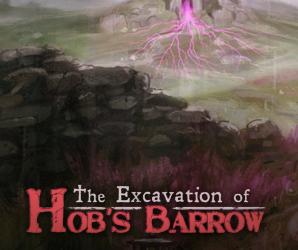 click image to enlarge
Developed by Cloak & Dagger Games, The Excavation of Hob's Barrow is a sideways scrolling, point & click game that falls into the folk horror category. With a point & click game, your on-screen character will respond to your mouse clicks by moving left, right and, in some cases, backwards and forwards through the layers of scenery in quest of their aims. You are cast in the role of Thomasina Bateman. But we are getting a little ahead of ourselves and some background information will be of benefit to better understand this game.
As mentioned earlier, your role in the game is that of Thomasina Bateman, an antiquarian who is writing a book on the barrows of England as she investigates the treasures that they reveal. Generally barrows tend to be circular in size but Thomasina has received a letter, from a man called Leonard Shoulder, concerning a rectangular barrow that is high enough to stand upright in it. Thomasina then sets out to meet Mr. Shoulder in the village of Bewley and the adventure, set in Victorian England, begins.
At a very early stage of the game you are provided with a screen full of gaming instructions. Waiting to be revealed at the top of the screen, by the presence of the mouse cursor, is the game's inventory and quick links to menu features such as To Do and a Map which can transport you to various pre-visited locations. A left mouse click will move your character to that position while a right mouse click allows you to examine an article or location.
In some cases the keyboard can be used to provide certain features. The Esc key will bring up a menu while pressing M will access the map. The game automatically saves itself and you can carry out further saves with the F5 key and load an earlier save with F7. A press of the spacebar will reveal all the interactive hotspots within the current scene.
With your base of operation being the Plough and Furrow inn at Bewley, you need to get to know the local inhabitants. This will involve a great deal of moving around and holding conversations with anybody who is willing to talk. When involved in a conversation, you will be given a choice of remarks or questions to ask. You can select your chosen dialogue from the list. This will be delivered by a voice actor and printed on the screen in white text. Responses from the other character will be printed in red or in shades of red if more than one other character is involved.
Generally I worked my way through the full list of topics, just in case this approach might reveal some important information. But this tactic was hardly successful. In many cases these conversations resulted in you needing to carry out a favour for the local in return for some item or info you require to make further progress in the game.
As you move around the village of Bewley, meeting locals, performing tasks and holding some lengthy conversations, the game has more of a feel of a story book. You have little choice but to follow a set pattern as you edge towards excavation Hob's Barrow. Occasional flashbacks involving your character's early life, weird dream sequences and purple tinted scenes do add to the game's atmosphere and watch out for the reappearing cat. However the real action only occurs once the excavation starts and the truth of the matter is revealed and your character ends up in a location you would least expect.
Rather than state-of-the-art graphics, the game concentrates its efforts and appeal on its story line as you work to the heart of the mystery of Hob's Barrow. I downloaded my copy of the game from GOG.com where it is available for £11.39. My Windows versions of the title requires a Pentium processor with 1 GB of RAM and 2 GB of hard disk space running Windows XP and later.