Names A Plenty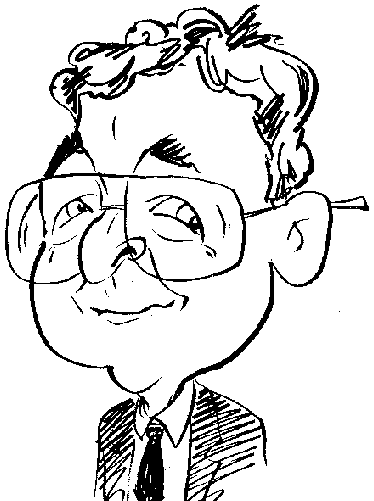 Review controls
The more people you ask the same question, the more varied the answers are likely to be as can be seen with this report.
What do you call yours? This is a question that has been asked recently of numerous participants in an online survey. To clear up any confusion regarding the subject in question, I should point out that the 3,800 participants, taking part in the survey, were being asked to reveal the pet name they had bestowed on the piece of electronic equipment that was often the cause of family arguments – namely the family remote control.
Well that answers the question of what was being asked and also what the medium being used to get the responses. But who asked the question and, of equal importance, on whose behalf was the question being asked even before we get to what was the gleaned from the responses. So lets deal with this second batch of questions in the order stated.
The online survey regarding the names people used when referring to their remote control (or, if they are like me, the names given to the multiple remote devices that tend to build up over time. I can currently see at least six such devices from the data comfort of my armchair), was conducted by One Poll during the months of September and October 2016. One Poll is a marketing research company that specialises in online quantitative research polling with its UK offices based in London and Bristol. With this particular online research, One Poll was working on behalf of TV Licensing possible as a way of perhaps reminding tele addicts that you do need a license if they want to watch or record live TV programmes on any channel including content viewed via the iPlayer on any device.
The result of the research conducted by One Poll revealed that the UK members of the public surveyed had a mind of their own when it came to naming their favourite remote control device. Often the names given gave the impression that some remote controls were regarding on a par with a family pet. Not surprisingly, perhaps because revealing the true answer might be felt to be too embarrassing, the number one name offered was "Remote" or "The Remote". This would have been my choice if I had been asked which I wasn't.
The official top twenty listing of names for this useful but humble remote control are as follows:-
Top Twenty Names Given To the Family Remote Control

1

Remote or The Remote

11

Button (or Buttons)

2

Doolah (Dooler)

12

Gadget

3

Zapper

13

The Box (or TV Box)

4

Clicker

14

The Changer

5

Flicker

15

Dibber

6

Thing-a-ma-jig

16

Bleeper

7

Switcher

17

Blipper (or Bleeper)

8

Whatcha-ma-call-it

18

Doodah

9

The Controller (or The Controls)

19

Flipper

10

Gizmo

20

Plonker
As part of their brief, One Poll also recorded the less-popular names along with the city and region where they were used.
Other Names used in Various Locations

Name

City

Region

Bat

Plymouth

South West

Beep Beeps

Oxford

South East

Blaster

Bristol

South West

Blodger

Hull

Yorkshire and the Humber

Booper

Wolverhampton

West Midlands

Calculator

Belfast

Northern Ireland

Chanelier

Portsmouth

South East

Channel Changer

Swansea

Wales

Chopper

Southampton

South East

Click Clack

Newcastle

North East

Clicky

Inverness

Scotland

Cloncker

Birmingham

West Midlands

Control Stick

Cambridge

East of England

Dib Dob

Peterborough

East of England

Diddler Do

Southampton

South East

Donker

Leicester

East Midlands

Doobry

Edinburgh

Scotland

Doo-ve-whacker

Newcastle

North East

Fat Controller

Southampton

South West

Flicker Dicker

Derry / Londonderry

Northern Ireland

Gun

Manchester

North West

Hurdy Gurdy

Plymouth

South West

Husband's Toy

Lincoln

East Midlands

Jigger

Cardiff

Wales

Panic Button

Cardiff

Wales

Pointything

Ipswich

East of England

Telly-mote

Lincoln

East Midlands

The Thing

Oxford

South East
So what do you call yours and is your licence up-to-date?