Is Hans Dead or Alive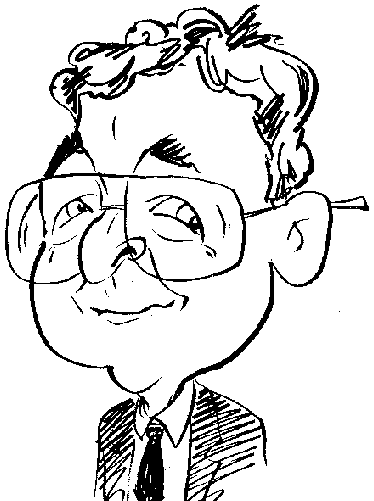 Review controls
When the sandman calls you never know how things will end.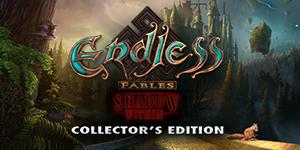 It all began when you received a letter from an old friend called Agatha. In this letter she reveals that she is worried after discovering another of your old friends, called Hans, who you both though was dead, was in fact alive. Feeling that the other residents of her home town of Mittenwald did not believe her, she was calling on you for help. As Agatha and Hans were your two oldest friends, you set out to visit Mittenwald and see if you can help. Thus begins the game of Endless Fables - Shadow Within.
My review is based on the Collector's Edition of Endless Fables - Shadow Within. Developed by Sunward Games, this offering comes with a number of bonus elements. These extras consist of wallpaper, concept art and soundtracks which can be accessed immediately plus Hidden Object scenes, mini games and video movies that require the main game to be completed first. The main game is spread over five chapters and you also get a bonus chapter as a reward for finishing the main story.
Profiles can be created for individual players prior to entering this game. You can set the volume levels for background music, sound effects and voice dialogue. Options are available to turn on full screen mode and use HD with a custom cursor plus opt for voice-over. A choice of four levels of difficulty enables you to select from different recharge rates for the game's Hint and Skip features plus whether glimmers and sparkles are used to identify specific functions when selecting from Casual, Advanced or Expert levels. The forth level of Custom allows you to adjust a range of settings depending upon your skill level when playing this type of game.
As you might suppose, your role in this game is that of a young woman named Pamela who immediately travels by train to reach Mittenwald to help Agatha resolve the mysterious circumstances of the return of an old friend from a supposed death.
Assisting you in the tasks ahead are a collection of tools arranged across the bottom of the current scene. Taking up a central position is an inventory showing the items collected. These items will feature a number if more than one of them is required and a plus sign to indicate that an additional action will be required before it can be used. As the mouse cursor hovers over an item in the inventory will reveal its title. Positioned to the left of the inventory are shortcuts to the game's Strategy Guide, current objective and the game's main menu while the right side houses Hint, Map and Achievement shortcuts.
As your mouse cursor moves around the various scenes, making up this game, it will change shape to indicate when a particular action is available. Among the shapes you will encounter are a cog wheel, arrow, magnifying glass, hand and speech bubble. You will also need to be on the look-out for sparkles which appear when a Hidden Object scene can be brought into focus.
Rather than restrict you to a single Hidden Object format of game play, Shadow Within makes use of different types of presentation. Sometimes you will be asked to locate objects represented by silhouettes while on other occasions the objects will be listed in text format with items coloured blue to indicate when an additional action will be required before it can be selected. In some cases, including a few represented as a story book, objects will need to be located and then used elsewhere in the scene. Completed Hidden Object scenes bring the reward of one of the located objects.
Dotted at varying intervals throughout the game is a series of mini games. These mini games are varied in type and, in some cases, prove to be rather challenging. Initially the difficulty level of these mini games will appear to be somewhat increased by the lack of any instructions as to what is required. While some of the mini games are fairly easy to fathom out what is required, others are more complicated as to how they should be tackled. Fortunately instructions are available although it did take me a while to discover their presence. This discovery occurred when I noticed that the Objectives shortcut, mentioned earlier, had changed to that of Information whenever a mini game was about to be tackled. Clicking on this shortcut brings up the necessary instructions.
As well as Hidden Object scenes and mini games, Shadow Within contains several cut-scenes to help the story move along. These scenes generally feature dialogue delivered by a voice actor with accompanying printed text. These sequences can be skipped if you are in a hurry to get back to the main action involving your human and bear character as you try to defeat the Sandman, strange creatures and visit the well-drawn locations.
Incidentally you do need to collect various tokens in the form of symbols. These items allow you to gain entry to a secondary story. The more tokens you collect, the further you will be able to progress in this bonus item.
I downloaded my copy of this game from Gamehouse.com. The game is priced at $19.99. You will need to have a 2.5 GHz processor with 1024MB of RAM and 2.80GB of hard disk space running Windows 7 as you tackle the Sandman and defeat those bound to him.
https://www.gamehouse.com/download-games/endless-fables-shadow-within-collectors-edition