Follow-up Justice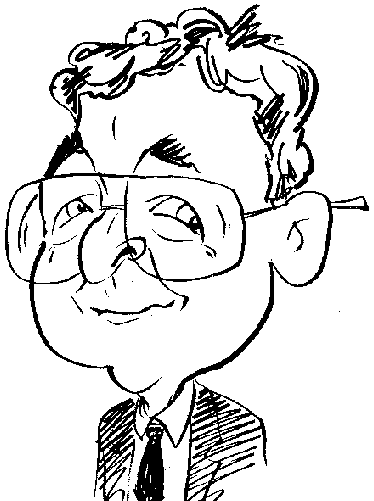 Review controls
When a game character complains of being bored then you know things will start to get busy.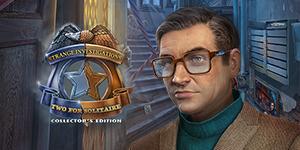 Ignoring the possibility that Two for Solitaire might be considered an oxymoron, Strange Investigations - Two for Solitaire Collector's Edition is a Hidden Object Adventure game. Developed by Big Fish Games, and indicated by the CE designation, this product comes with a number of bonus items to enhance the main game. Some items can be accessed immediately while others require their content to have been encountered previously in the main game before they can be replayed later at your leisure. There is also a bonus game that becomes available once the main game has been successfully completed.
Once necessary profiles have been created to store the progress of different players and adjustments have been made to the gaming environment, you can opt to play using one of the four different difficulty levels. The game starts at the offices of Strange Investigations as boredom is beginning to set in with the company's main investigators namely Matthew Nelson and Dana Strange who runs this detective agency. However the elements of boredom do not last long as they are dispersed by news that an old friend of Matthew, another detective called Robert Hill, has been murdered. Not unnaturally the Strange Investigation team spring into action to discover what actually happened and the reasons behind the crime.
Although the game's initial scenes might indicate that your role will be that of Matthew Nelson, in fact most of the investigation and work will be carried out by Dana Strange. She will track down the person who murdered Robert Hill and other victims who had somehow managed to escape punishment for past serious crimes and were now made to pay for their actions. Made up of a series of tasks, this investigation will require visits to numerous locations, often backtracking to locate the necessary items to resolve problems, with Matthew tending to take a back seat.
Several mini game puzzles and Hidden Object scenes, appearing from time-to-time, will need to be tackled in order to make progress. Presenting themselves as a variety of puzzle solving tasks, these mini games do offer a welcome distraction from the standard pattern of move, examine, pick up and use type tasks running through the investigation. Should a puzzle prove too difficult then a Skip option will become available after a suitable delay.
As with the mini game puzzles, Hidden Object game play uses a variety of styles. Along with finding text lists with some words coloured differently or silhouettes appearing one at a time, some of these scenes will require you to find items and then replace them in a scene. In either case you may need to match words with parts of a scene related in story mode in order to proceed to the next stage.
While the main game contains all the necessary elements you would expect from such a title, its overall content was a little on the sparse side. Even with the inclusion of the bonus game, a separate investigation again carried out by Dana Strange, the content was less than what I have come to expect from dealing with numerous other titles. Bundled together with the main game and bonus game, there is the opportunity to play 13 mini game puzzles and a similar amount of Hidden Object scenes. By collecting all the various jigsaw pieces dotted throughout the game as collectibles, you do get four jigsaw puzzles to solve which might add some extra value.
I downloaded my copy of this game from Gamehouse.com where it is priced at $19.99. It is also available from Big Fish Games priced at £15.70. The game requires a 1.6 GHz processor with 1024MB of RAM and 884MB of hard disk space running Windows 7 and later.
Strange Investigations - Two for Solitaire Collector's Edition | GameHouse
Strange Investigations - Two for Solitaire Collector's Edition | Big Fish (bigfishgames.com)