Reuniting Family Members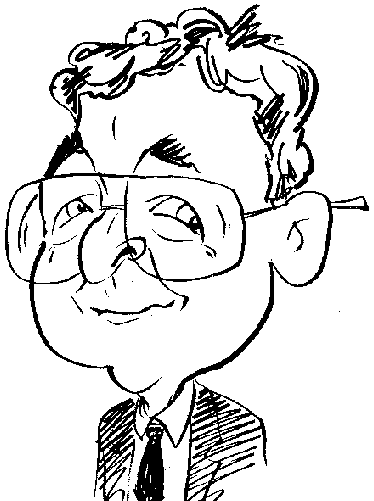 Review controls
Bringing dead parents back together is the task set by this next game.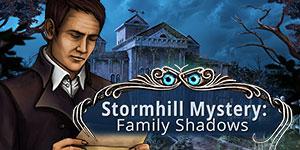 Stormhill Mystery - Family Shadow could be described as a story within a story. To achieve this state you are presented with a Hidden Object game as a son's request to fulfil the wishes of his deceased father.
Before entering this Hidden Object adventure, you can make minor adjustments to the game playing environment and create profiles for different players. Profiles can contain audio volume levels for background music and sound effects plus settings to play the game in full screen mode and use a hardware cursor. Four levels of difficulty are available with each one represented by a mini-picture rather than a title. These difficulty levels feature different rates of charging for the Hint and Skip features with zoom zones that close automatically when completed or not plus access, in some cases, to a tutorial.
The game opens with a sequence consisting mainly of a storybook told in still images with an occasional animation relating to background for the game's underlying tale. In this story a young couple get married, give birth to a son and move into an old mansion. On discovering certain magical influences in the mansion. the mother creates a potion and then commits suicide by jumping off a cliff. Following the death of the father, much later, the son, now a fully grown man, sets out to discover the reasons for his mother's suicide. Your role is this game is that of the adult son.
The game presents the player with a fairly standard type of layout made up of a full screen view of the current scene. Running across the bottom of the screen is an area used to hold tools available to the player. Taking up a central position is the inventory holding items that are collected. Any item accompanied by a plus sign means it needs to be combined with another object before it can be used.
To the left of the inventory are shortcuts to the game's menu and a map. This map, which opens to a full screen size, is gradually filled in to shows where available tasks are located, undiscovered tasks can be found, available tasks and the player's position is indicated. The right side of the inventory houses the Hint feature and the current task you need to undertake.
As it moves around the various scenes, your mouse cursor will change shape to indicate when certain actions are available. The various cursor shapes include a magnifying glass, arrow, skeleton hand and rotating gears which indicate that an item from the inventory needs to be used. You will also need to be on the look out for morphing objects to add to your collection,
In your search to help complete your father's task. interrupted by his untimely death, you are not restricted to the real world and can visit shadow worlds as you discover that your mother's plight was caused by a jealous servant, named Julianne, who cursed your character's mother and released deadly powers. You will be required to collect various objects, generally presented as a single item or collection of two or three elements to complete a set task rather than the more common approach of recognising items within a cluttered scene. In some cases you will need to move other items to one side in order to reveal the target you need. At various points during the game you will need to complete tasks that involve ,making and flying a kite, rescuing animals in distress and creating potions, As a reward for completing the main game and reuniting the spirits of your character's mother and father, you will be granted access to a bonus chapter which features more of a similar set of action.
Stormhill Mystery - Family Shadows was not a particular demanding game with generally flat graphics overlaid with ghostly animations. While you will need to move around a lot, all the various scenes are revisited several times that after a while it becomes a little boring.
I downloaded my copy of the game from Gamehoise.com where it is available for $9.99. System requirements call for a 1.5 GHz processor with 1048 MB of RAM running Windows 7 and later.
http://www.gamehouse.com/download-games/stormhill-mystery-family-shadows