Ghost Busting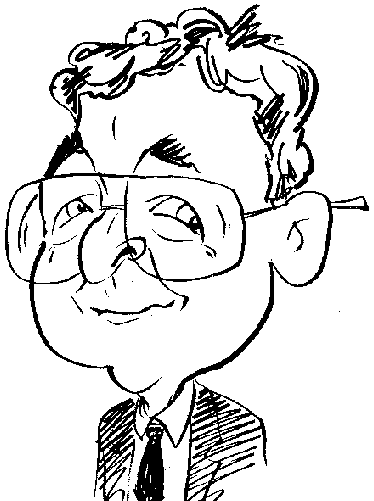 Review controls
When the spirit world invades a Match 3 environment, you can be sure the scale of your task will be increased.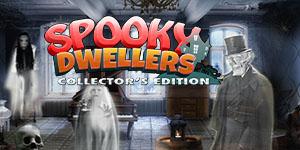 Spooky Dwellers is a game that describes itself as a Match 3 Adventure. I have been checking out the Collector's Edition of this title developed by Ikigames. Bundled with the main game, this product comes with a number of bonus items. While progress in the number of completed layers is required in certain bonus elements, you will be able to access additional layers, wallpaper, various mini games and an art & stones section, providing more about the dwellings and the family which forms he basis of the game, more or less immediately.
For those brave enough to enter this spooktacular environment, this game offers a variety of options for setting up an appropriate gaming environment. Allowing different people to tackle the game and have their progress recorded, profiles can be created. Adjustments can be made to the volume levels applied to background music and sound effects with the game being played in full screen mode using a choice of cursor designs. When playing the game, you have a choice of Relaxed mode or being restricted by either the number of moves allowed or a specific time limit.
With most of the action focusing on Match 3 game play, you are presented with a grid filled with various embellished tiles. As you might expect many of the tiles represent all manner of spooky elements plus a few tools to assist you in tackling the grid. Along with the usual collection of cells, each grid will contain several pumpkins, which tend to get together, and certain spooky dwellers who prefer to reside on the edges of the grid.
Using the familiar method of creating groups of 3 or more similar tiles by swapping two adjacent tiles. you need to remove any pumpkins in the grid and destroy an edge-sitting spooky dweller. The pumpkins are removed by creating a group explosion alongside them. An on-screen icon will inform you how many pumpkins remain in the grid.
Destroying spooky dwellers requires a more major task involving the use of a light beam. Starting from an appropriate source, referred to as the Talisman of Light, the light beam needs to be extended by creating groups at its end point until it reaches its target. In some cases you might need to remove blocking cells, such as the Arrow Block through which the light beam cannot pass, or make use of a rotating light channel device to change the direction of the beam.
A mixture of other cells and tools help and, sometimes, hinder your progress in completing the different grids. Bushes and grass can expand over areas of the grid and will need removing to complete tasks. Some cells, identified with a stripe will generate others when destroyed while floor spokes will block the light beam. Encountered doors will need to be unlocked with the use of a key which needs to be collected. Power-up cells are positioned around the grid and these have the ability to remove a row or column, remove random pumpkins or a selected type of cell. Sometimes you are rewarded with a cannon which, when loaded, can be fired to remove items.
Each completed grid brings a reward in the form of cups and coins. The reward can then be used to purchase decorations for a Halloween party. The party will be held in the Terrace which forms part of the game area.
Slotted between the various Match 3 grids are various mini games. These mini games consist of 10 Hidden Object games, 6 memory games and 6 puzzles. The Hidden Object games present with a small selection of the items you need to find in a jumbled scene. With memory games you need to match images on cards laid face down. The puzzle mini games require you to put back together scenes split into jumbled up rectangles.
With 90 Match 3 levels plus 60 bonus puzzles, this product has plenty to offer the gamer. It is, perhaps, not the easiest title to get into especially if you are a fan of more standard Match 3 challenges but it is worth the effort. I downloaded my copy of the game from Gamehouse.com where it is priced at $19.99. The game requires a 2.0 GHz processor with 3072MB of RAM and 536MB of hard disk space running Windows 7 and later.